Episodes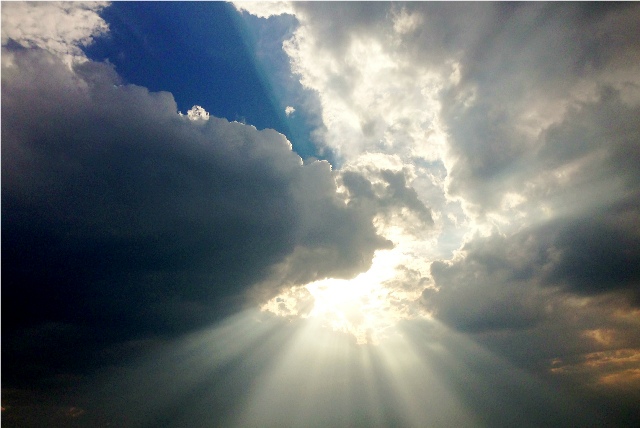 Sunday Jan 14, 2018
Sunday Jan 14, 2018
I'll bet this will come as a surprise to you, but, it is a Biblical truth that one day you are going to die. One day I am going to die.
Heb 9:27
27 And as it is appointed unto men once to die, but after this the judgment:
KJV
The only intervening factor that might keep us from dying, is the second coming of the Lord Jesus Christ. And before we die, there is a choice to be made. So, today is the time of decision in your heart. God made you a living soul. Your soul will be in existence somewhere when the sun, the moon, and the stars have all grown cold. There was a time when you were not. But, there never will be a time when you will not be. Now, the question is where will you spend eternity?
Rev 14:13
13 And I heard a voice from heaven saying unto me, Write, Blessed are the dead which die in the Lord from henceforth: Yea, saith the Spirit, that they may rest from their labours; and their works do follow them.
KJV
When you die, either you are going to die in the Lord, or out of the Lord. So, the question is, if you died today, would you die in the Lord, or would you die out of the Lord? If you die in the Lord, of course, God says, Blessed are the dead which die in the Lord. On the other hand, if you die outside of the Lord Jesus Christ, what a curse, what a sorrow, what a tragedy it would be for you.
So, another question to consider is, if you were to die today, where would you be? In other words, if you get to where you are headed, where will you be? Five minutes from now you may be in heaven, or you may be in hell. These are the decisions of the living and the destiny of the dead.
Click on the link below to hear a message on the character of those have chosen to follow the Lord Jesus Christ. If you are a believer in the Lord Jesus Christ, and have made Jesus Christ your Lord and Savior, then you have been sealed by the Holy Spirit. You wear the seal of possession, protection, and preservation, of the almighty God. You are the possession of God, and you can never lose your salvation. Nowhere in the Bible will you ever find where a person who was truly saved ever loses his or her salvation. Why? Because they are sealed by the Spirit. And what God has sealed, the Kings' seal can no man break.
Join in and listen to this message about the character of the 144,000 saints who witnessed for God during the Tribulation period, and how God preserved them all, not losing a single one.
Amen.