Episodes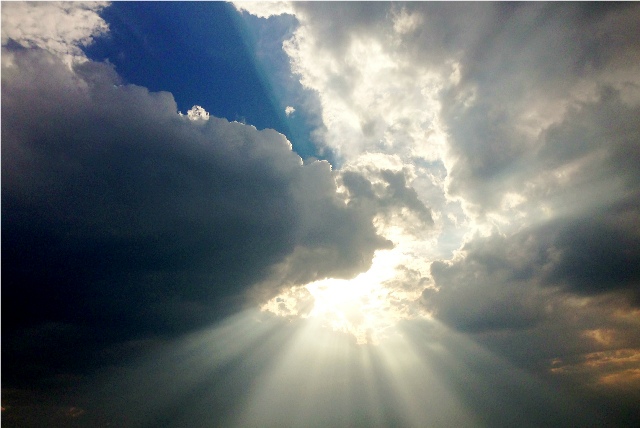 Tuesday Aug 23, 2016
Tuesday Aug 23, 2016
Last week we began this section on why we suffer for our faith.  Peter has told us that we are in enemy territory, and we cannot expect to get through it unscathed.  Jesus tells us that since He was persecuted even unto death, then His servants will be persecuted as well.  But the wonderful good news of this chapter is that we can get through it victoriously, and in fact, God expects us to do just that.  We are not to spend the rest of our lives giving way to our flesh or to our fears.  We are to live in harmony with God's will, whatever that may be.  We preach the gospel message of Christ because of the coming Great White Throne Judgment, where all of those who reject Christ will be judged.  It is God's desire that this gospel is preached to each person before they die, and if they don't respond to the Gospel, then God makes it very clear that they are already dead in "trespasses and sins." But if they accept Christ, they can then "live according to God in the Spirit."  The Bible repeats this message of death and life over and over again.  When we accept Christ as our Lord and Savior, we pass from death to life.  
John 5:24
24 Verily, verily, I say unto you, He that heareth my word, and believeth on him that sent me, hath everlasting life, and shall not come into condemnation; but is passed from death unto life.
KJV
Jesus is the resurrection, and the life.  When we believe in Him, we are no longer dead, instead we have life.  
John 11:25-26
25 Jesus said unto her, I am the resurrection, and the life: he that believeth in me, though he were dead, yet shall he live:
26 And whosoever liveth and believeth in me shall never die. Believest thou this?
KJV
We know that we are raised from the dead to walk in the newness of life.
Rom 6:4
4 Therefore we are buried with him by baptism into death: that like as Christ was raised up from the dead by the glory of the Father, even so we also should walk in newness of life.
KJV
Paul continues with this message in
Eph 2:5
5 Even when we were dead in sins, hath quickened us together with Christ, (by grace ye are saved;)
KJV
In other words, before you and I were saved, we were dead in trespasses and sins.  We were spiritually dead.  Peter is saying the same thing here in this verse.  The gospel is being preached, and when the gospel is being preached, two things happen.  Some accept it, and if they accept it, they are going to live for God and live throughout eternity.  Others reject it, and those who reject the gospel are the men who are dead in sins and are dead to God throughout eternity; that is, they have no relation to Him whatsoever. 
The cause of suffering for a believer is the sinfulness of the world that we live in.  We are not of this world, and because we stand against the sin of this world, we will be persecuted.  We will have lies told about us.  We will face judgment at the hands of the ones in leadership positions of this world.  Peter did.  Paul did.  Jesus did.  Therefore, we will also.  The wonderful good news is that on the other side of the grave is a Savior with His hands outstretched saying "Welcome thou good and faithful servant."  
Listen to this podcast to learn the true cause of the suffering that a believer encounters as he stands for Christ.