Episodes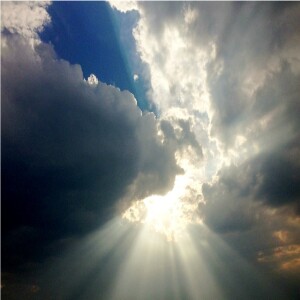 Sunday Oct 06, 2019
Sunday Oct 06, 2019
Jesus Christ has been my Lord and Savior since I was a young man. His Holy Spirit has lived in my heart for more than 50 years. In fact, it is hard for me to remember a time when the Holy Spirit was not my constant companion in everything that I did. I have chosen to live my life in the center of God's will. I am God's servant and that is the desire of my heart, to serve God in all that I do. However, that has not always been the case. There have been periods of my life when I have ignored Holy Spirit who lives within my heart. I have put Him in closet within my heart and told Him that He was not welcome in certain areas of my life. I wanted Him close by if I needed Him, but otherwise I didn't want to be bothered. I wanted to live my life, my way. Now, every single time I did that, the Holy Spirit convicted me, chastised me, even took me out to the woodshed to discipline me. In short, I failed in all aspects of my life when Jesus was not first in my life. It is when Jesus is the President of my life, not just a resident, that I truly live an abundant life in the way God wants me to live.
As a result of this lifelong relationship with Jesus, it is sometimes hard for me to understand why someone would choose to reject Jesus as the Son of God, as their Lord, and as their Savior. Knowing what I know and what it has meant to me, it just doesn't make sense to me why the vast majority of people would turn away from the free gift of eternal life in heaven with Jesus. It boggles my mind. Yet, it is true. Whether it is for self-centered reasons, or to chase after a false religion, they deliberately, willfully, and knowingly, choose to reject Jesus as their Lord and Savior. It doesn't mean they cannot be reached. It doesn't mean that they are morally bad people. It just means that, so far, they have made a deliberate decision to reject Christ. It means that if they were to die today, they would spend eternity in Hell, without God. Unfortunately, the longer a person lives rejecting Jesus, the harder it gets to ever reach them with the truth of who Jesus is. In other words, their mind is set in its ways. Their heart becomes hardened to the gospel message that is found in the Bible. They say, it cannot be true. That the words of the Bible have been corrupted by man. When you die, you die, and that is it.
Listen to me, the Bible is the one true word of God, and the God that I believe in, is powerful enough to protect His word from any efforts by man to corrupt it. If you believe that man can corrupt God's Word, then you do not believe in the same almighty Creator of all things that I do. You do not believe in the God of the Bible.
I also believe that there comes a time in everyone's life when they must choose Jesus as their Savior, or to reject Him. The Holy Spirit is patient with each of us.
2 Peter 3:9
9 The Lord is not slack concerning his promise, as some men count slackness; but is longsuffering to us-ward, not willing that any should perish, but that all should come to repentance.
KJV
Jesus declared that He stands at the door knocking.
Rev 3:20
20 Behold, I stand at the door, and knock: if any man hear my voice, and open the door, I will come in to him, and will sup with him, and he with me.
KJV
Jesus wants you to choose Him, but when the Holy Spirit determines that your decision is final, He will stop convicting you, and walk away. He will harden your heart to the word of God, and you will be doomed to die and go to Hell.
Click on the link below to hear a message about how the Jews, in their stubborn unbelief, finally rejected Jesus as the Messiah, and Jesus stopped knocking, stopped pleading with them, and then hardened their hearts.
Amen.
Comments
(1)
To leave or reply to comments, please download free Podbean or
Amen man of God! What you says it is true. The is only one sin, the sin of unbelieving. The rest are the fruits of unbelieving. May God bless you for this massage I find it helpful.