Episodes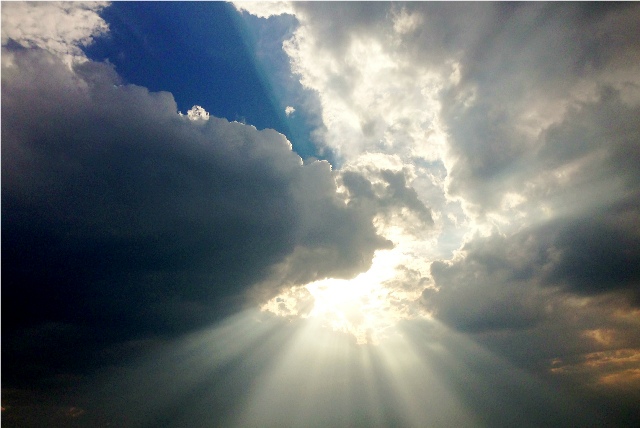 Sunday Aug 16, 2015
Sunday Aug 16, 2015
Now, I have to admit that this is an interesting question as we see the political races begin to escalate.  Without question, our current government, including the democrats and most republicans, have rejected the role that God has played, is currently playing, and will play in our nation and our world.  
So, the question is, should a Christian submit to a government that rejects God?
What role should the believer play in fighting against this type of lawlessness?
Do we stand by and do nothing, or actively fight against it?
Paul is going to tell us in our lesson today that human government derives its authority from God, and that governments are appointed by God.  Evil men may be elected to power or they may seize power.  They may have no thought of God at all, but the very fact that God permits them to seize the reins of power means that God has a purpose to fulfill even in their cruel and evil ruling.  
It is a saying well worth considering that people get the kind of government they deserve.  If you vote in a socialist tyrant, then you are going to get a socialist tyrant as your leader.  If you reject God's truths about right and wrong in your lives, then you are going to have a government that rejects God's truths about right and wrong, and that means the concepts of greed, corruption, dishonesty, cruelty, and lawlessness will control your government.
Governments may be weak or strong, just or oppressive, benevolent or cruel, wise or foolish, but in each case God has His way and moves His own plans forward.  We may not see God's plan and purposes in an evil government, but God has a plan nonetheless, for God is in control.
Paul is going to tell us in our lesson today that disobedience to governmental authority is disobedience to God and will be judged accordingly.  We are going to see that the believer has their citizenship in heaven, but they are also a resident in the world down here, which gives them a twofold responsibility.  If there is a conflict between the two, then our first responsibility is always to our Lord in heaven.  We have a responsibility to human government, but our first responsibility is to always obey the law of God.  
I don't believe that the Word of God declares the role of the believer is to fundamentally change our nation.  It is to preach a gospel that is the power of God unto salvation which will bring into existence individuals like the men who signed the Declaration of Independence and gave us a government of laws.  If there is to be a fundamental change in this country, then it will be God that will bring it about by working in the hearts of man.
The truth is that there is nothing is wrong with our form of government; there is something wrong with the individuals who are in positions of power.  We need to remember this as we choose the people who will fill these positions in the next election.  
Should we as believers run for political office?  Absolutely, we need people in these offices that understand the spiritual heritage of our founders.
Should we as believers support those candidates that respect the Word of God and the role that God plays in our society?  Absolutely, we need to discern what the true beliefs of a candidate are and support those who respect the will of God.
Should we as believers, lawfully, and actively, stand against the murder of innocent children, and the corruption of the God instituted concept of marriage?  Absolutely, we need to stand against lawlessness in the world.
Should we as believers submit to a government that is corrupt and rejects God?  The Bible says that we must, and my prayer is that God will grant us the power and the wisdom to do as the Word of God demands that we do.