Episodes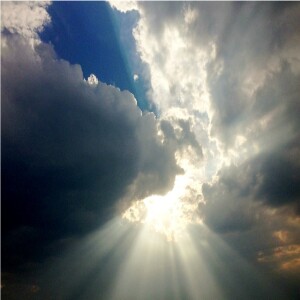 Sunday Sep 27, 2020
Sunday Sep 27, 2020
When I look at the life of Saul, it gives me pause, and it challenges me, because what happened to Saul could happen to me, and it could happen to you or anyone.  Today, we are going to talk about the folly of disobedience. We need to learn that fools are not born, they are made, and generally, they are self-made.
Saul, was a man who had it all.  In fact, no man ever had a better start than the man named Saul, and nobody ever had a sadder finish than the man named Saul. When we first meet Saul in the Bible, he was Israel's first king, he is handsome, he is courteous, he is thoughtful, he is humble, he is young, and he is vital, virile, and vivacious.  Yet, when you look at this same man when he becomes older, you see him as a bitter, murderous, envious, wicked, and desperate old man.  You look at him and say, "How could it be? How could someone who started out so well, end so poorly?"
Click on the link below to learn that there can be no success without obedience. Saul failed to obey the Word of God. No matter how much you know; no matter how much you have; no matter how much influence and authority you have, if you do not obey God, then you are going down, because you are practicing witchcraft.  "God says that Disobedience is as the sin of witchcraft."  
The song says that we are to trust and obey, for there's no other way to be happy in Jesus, but to trust and obey.
As I have gotten older, and God has made it plain that I have a lot fewer days ahead of me than I do behind me.  Do you know what my prayer is for me? I want to end well.  I would not be honest with you if I did not tell you that I believe that God has had His hand on my life, and I bless Him for it. I bless Him for these years.  I regret the years that I spent not doing what God wanted me to do, but I rejoice in the days that God has let me teach His Holy Word.  So, my prayer is now that God will let me end well.  
No one is immune to the deceiving and deadening power of sin if he becomes self-willed rather than Spirit-filled.  We will never be over the power of sin in our lives until we are under the power of the Holy Spirit of God.  We cannot defeat sin without God in our hearts.
I don't care who you are, or what you've achieved. I pray God that every one of us will have enough sense not to play the fool. Never a man had a better start, and never did a man end more tragically, than Saul, the man who had it all.
Amen.