Episodes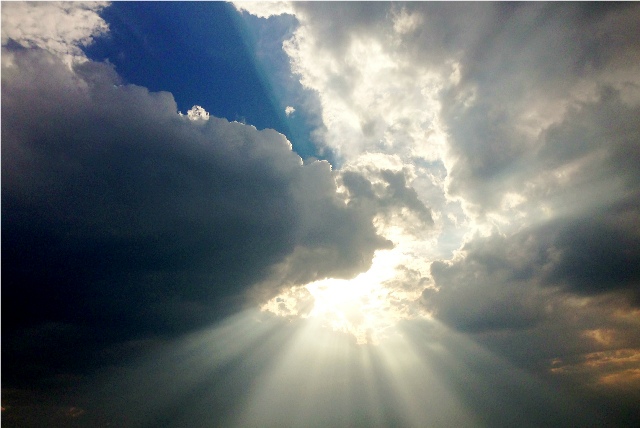 Sunday Jan 17, 2016
Sunday Jan 17, 2016
God is both an exterior and an interior decorator.  He is an exterior decorator in that He enables us to stand before Him because He has paid the penalty and removed the guilt of sin from us.  But He is also an interior decorator.  As the Holy Spirit, He moves into our hearts and lives there.  It is by the power and work of the Holy Spirit that He make us the kind of Christians we should be.  God does not leave us in sin when He saves us.  He doesn't walk away saying well I hope things turn out right for you.  Instead, He moves into our heart and He empowers us to become the Christian that He wants us to be.  
Justification declares the sinner righteous.  It is our position in Christ, we are justified in Christ.  When Christ died on the cross for our sins, God was able to look at sinful, hopelessly lost, man and declare him righteous through the blood of Jesus Christ.  Not because we had earned it, but because God declared us to be righteous.  
Sanctification makes the sinner righteous.  When we are saved the Holy Spirit comes into our hearts and begins the lifelong work of sanctification, or the process of making us more like Christ.  We are purified by the trials that we face.  We are tempered by the persecution that we face.  We are sanctified by the work of the Holy Spirit who makes us righteous.
Justification removes the guilt and penalty of sin.
Sanctification removes the growth and the power of sin.
This work of the Holy Spirit in a human heart begins with conviction.  Before sanctification can occur we must be born again and that begins with the convicting power of the Holy Spirit.  Once we are properly convicted of our need for salvation, He then moves on to our regeneration.  After the Holy Spirit completes our regeneration, He begins the process of our sanctification, and then the climax is our ultimate glorification.
Listen to this podcast to learn how the Holy Spirit of God performs the work of sanctification in our lives.