Episodes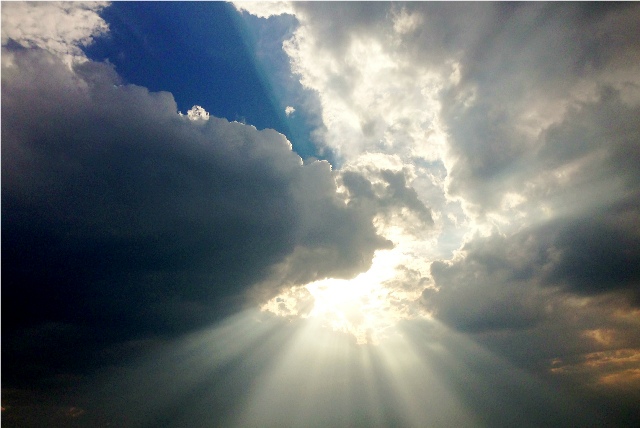 Sunday May 22, 2016
Sunday May 22, 2016
Last week we began talking about how the believer is to live a separated life by his behavior.  In other words, people should see a difference in us by our behavior.  They are to see in us a type of behavior that brings glory to God.  
We are a chosen people, we have a special position before God, we are separated by birth because we are the adopted children of God, we are no longer the slaves of Satan, we are separated by our new birth.  
We are a people separated by our belief, our faith is in Christ, our beliefs are unlike any other man-made religion, we believe in our salvation by God's grace and the precious blood of a risen Savior, not man's works and efforts.  We are separated by our belief.
We are also a people who should live lives that show a new attitude toward the world around us.  We are to be strangers and pilgrims in this world that is no longer our home.  The world is defined as the society around us, with God left out.  God is deliberately not welcome in the minds and hearts of most people in our society.  Neither are His adopted children, Christians.  
We are strangers in this world.  We are away from our home.  We are in this world, but we are not of this world.  
We are also pilgrims in this world because we are on our path back home.  Our eye is on the goal of completing our mission that God has given us.  The mission of sharing the gospel of Jesus Christ with a dark world.  
Peter is telling us that our goodness, a goodness that is to be something beautiful to behold, is how we are to behave.  This goodness is to include our obedience of the laws of man.  Christians will be, and have been, accused of horrendous crimes, of hatred, and of violence.  These are lies on a grand scale, and God wants our behavior to prove that these things are false.  Our behavior is to be such that when the world sees a Christian, they are to say that their behavior brings glory to the God that they serve.  In other words, we are God's people in a world of lost people.  Our behavior is to reflect the goodness of God who has sent us here as His personal ambassadors.  This goodness, that is witnessed by others, is to be a result of our separation.
This is the basis for everything Peter teaches in this passage.  We are a chosen people who have been saved, reborn, and given a mission from God.  That mission is to serve God.  It is to be a witness for Him, to lead others to Christ, and to bring glory to God.  That is our mission.  Everything else takes a back seat.  
God has commanded us to live separated lives.  He has given us His definition of the words good, moral, evil, and amoral.  We do not get to change those definitions as the world has done.  Our lives are to meet His standards so that we can represent Him and bring glory to His name.  The world is to know God by what they see in us.