Episodes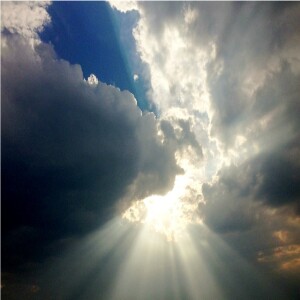 Sunday Jun 12, 2022
Sunday Jun 12, 2022
As Christ followers, we believe in the doctrine of the priesthood of the believer.  That just means that each believer is a priest with direct access to God.  We have no need of an earthly priest because we already have direct access to God.  This doctrine of the priesthood of the believer is clearly taught in the New Testament.
1 Peter 2:5
5 Ye also, as lively stones, are built up a spiritual house, an holy priesthood, to offer up spiritual sacrifices, acceptable to God by Jesus Christ.
KJV
This position of "royal priesthood" for the believer is made possible by the completed work of salvation of Christ at Calvary.  Christ's sacrifice and resurrection abolished the need of earthly priests and their sacrifices, for Christ became the sacrifice for all.  As believers, the Bible tells us that we have full, unfettered, access to God.  Yet, it is true that, like Job, we all have needs and we need someone to help us approach God.  Listen, if the idea of boldly approaching the very throne of The Almighty God, so that you can speak to Him, does not intimidate you, then I am not sure you fully understand who God really is.  Jesus Christ is that Mediator, that High Priest that brings God to us, and us to God.
There is a man in heaven, and His name is Jesus Christ. This is the place of His ministry. He is there at the right hand of the Father, co-equal, co-eternal with God the Father, and the place of His ministry is the place of His majesty, at the right hand of God forevermore.
Click on the link below to learn what a Savior we have! He is King. He is priest. He is the King of Righteousness. He is the Prince of Peace. And I'll tell you, if you'll make Him your King, you'll know righteousness and you will know peace. I promise you on the authority of the Word of God that is true. And you will have a high priest, someone who will bring God to you, and someone who will intercede for you before the Father.
This is a live recording of The Master's Class Bible Study at LifeChange Church Wichita, KS.
Amen.