Episodes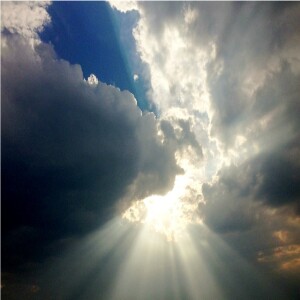 Sunday Aug 07, 2022
Sunday Aug 07, 2022
Today our message is going to be on the wonderful, God blessed, subject of "Nothing but the Blood."  Someone has said that you can cut the Bible in any place, and it will bleed because the Bible tells the story of what Jesus Christ did for you and me.  This is one of my favorite topics to teach on, because this precious blood of Christ is the reason that I have eternal life with my Lord and Savior in Heaven.  I honestly cannot think of a more important message to teach than this, Nothing but the Blood.
Actually, there are three cords that run through the Bible. One is a somber cord, a dark cord of sin and shame and degradation. The Bible teaches us about the sinfulness of man. The other is a bright, scarlet-red cord of the blood of the Lord Jesus Christ. From Genesis to Revelation, the Bible is a book about blood. And then there's a golden cord that speaks of the second coming of our Lord and Savior Jesus Christ which tells how He is going to rule and reign forever. The dark cord of sin, the red cord of redemption, and the gold cord of His Second Coming in glory. What a joy it is to read the Bible and find all of those things.  
Actually, the four ingredients of a great church are these: the book, the blood, the birth, and the blessed hope. That is what makes a great church. Those are the things that we just have to keep on preaching over and over again: the book, God's holy Word; the blood, the sacrificial blood atonement of the Lord Jesus; the birth, the necessity of a new birth, to be a twice-born person; and the blessed hope that Jesus is actually, literally, visibly, bodily, coming back to this earth one of these days.
Click on the link below to hear a message on the prophecy and the provision of the saving blood of Jesus Christ.
This is a live recording of The Master's Class Bible Study at LifeChange Church Wichita, KS.
Amen.
Comments
(1)
To leave or reply to comments, please download free Podbean or