Episodes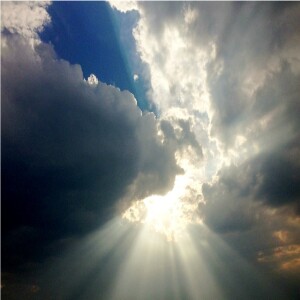 Sunday Dec 06, 2020
Sunday Dec 06, 2020
Have you ever made an excuse to God to explain why you didn't want to do something that He asked you to do?  God says "Keith, I want you to go witness to that big guy over there that is decked out in motorcycle gang leather and chains."  I look at the man, at the long beard, the ear rings in his ears, and then I look back up at God, and say "Well God, he looks pretty busy right now, and I am pretty tired, I sure don't want to have a long conversation right now.  You know God, the more I think about it, I am not sure I am the right person for the job."  
Did you ever try to talk God out of making you do something like that?  It never works out, does it?  In fact, after you have been a Christian for a while, you learn to just say "Yes Lord, thank you Lord, I love you, Lord," and then you go do whatever He wants you to do.  Things work out a whole lot better when we don't make excuses and just be obedient to God. 
When I think of Biblical characters that gave excuses to God, the person that comes to my mind is Moses when God told him to go back to Egypt and stand before the Hebrews and Pharaoh.  Moses said things like, "Listen God, I'm not good enough.  I don't have all the answers.  People won't believe me.  I am a terrible public speaker, and, I am not qualified to do that."  Making excuses didn't work for Moses either and in Exodus 4:14 we see how God reacted when it says that "the anger of the Lord was kindled against Moses."  God got tired of the excuses and sent Moses on down the road.  
Then, I think of a shoe salesman named Dwight L Moody that God called, or Billy Sunday, a professional baseball player.  God called both to be great evangelists, yet both had to wonder "Why me?  I am not qualified to do that.  I don't know enough to do that."  Yet, they both responded, and God used their faithfulness to reach millions.
Well, today's lesson is about one of those men in David's life that put on a good show to start with, but then just made excuses when David asked him to do more.  The man's name is Barzillai.
Barzillai uses a whole list of excuses to not go with David, and he eventually looks at David and says, "I'm not going, David, and that's the end of it. There's Chimham here; he wants to go, take him." And David did. He said, "All right, Barzillai, please yourself, have it your own way. I wanted you to help me run an empire. I'll never ask you again. Good-bye. Come on, Chimham, come and take this old man's crown."
And that is where the Holy Spirit leaves him—where David left him, heading back for the rut that would soon become his grave.  Make no mistake, there is a limit to how many times the Holy Spirit will listen to your excuses before He says, "Ok, please yourself.  I wanted you to help me to bring the gospel message of Christ to a lost world, but you said no.  I will never ask you again."  
Ask yourself, how many excuses have you given to God at this stage of your life, whatever that is, young or old?  I just can't imagine that anything could be worse for a child of God than for the Lord Jesus, at last, to simply leave a person to himself.  Then for that believer to face, one day, the judgment seat of Christ and see someone else take their crown.  
Click on the link below to hear a message on what it means when we tell God, "I will go a little way for you Lord, but I am not going all the way." 
Amen.