Episodes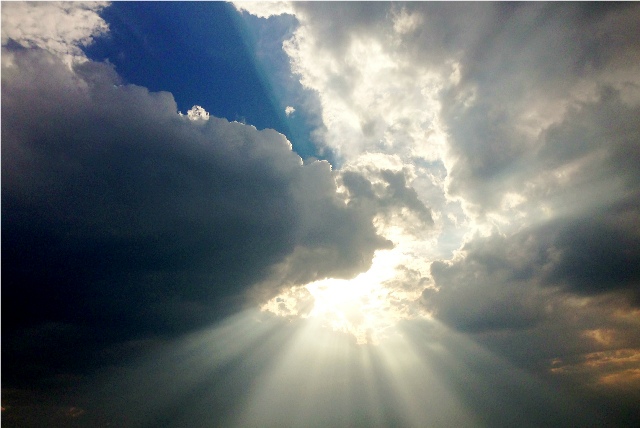 Sunday Feb 21, 2016
Sunday Feb 21, 2016
We live in a world where true joy can be hard to find at times.  I want you to think back to the last time that you felt your heart so overcome with joy, that it was just bursting out of you.  Troubles at home, or with a family member, friends, your health, your work, these are all things that we worry about, or have problems with, and it can seem like real joy is hard to find, right?
Certainly, as I think back to times when there was real joy in my heart, playing in the backyard with my kids when they were young.  Sitting with my wife next to a babbling mountain stream, just relaxing and enjoying the view and the companionship. Holding a newborn grandchild in my arms. Watching my son be ordained into the ministry.  These are some of my memories of a heart full of joy.  
However, joy in the life of a believer is to be so much more than just an emotion of happiness.  In our lesson today, Peter is going to tell us that the joy a believer has in his heart is the reward that God gives us for truly loving Him.  When we love God, we will find God's gift of joy in our heart.  
So if this is true, why do we not always feel full of joy?  Certainly, I love God, you love God, as believers, we all love God.  Yet, was joy the first thing you thought of when you got up this morning to come to church?  Did you say, "
Good Lord, its morning",
or did you say,
 "Good Morning, Lord!"
 Think about it and be honest, where was your joy?
Joy comes from the Lord.  It resonates from our spirit, and it is placed there by the Holy Spirit when our heart is filled with the Spirit of God, and the love of God.  It is sin that separates us from this Joy.  
When we allow satan to have a place in our heart, be it from holding a grudge against somebody for some harm they did you, or from some secret sin in your life, anything that detracts you from loving God, the joy that God gives us will not be gone, but it will be harder to find.  Remember, loving God equals joy in your heart.  The more you love God, the more joy that you will have.  The more you allow satan into your life, the harder your joy will be to find.  It really is that simple.  
Loving God equals joy in your heart.  Want more joy, then love God more.  Listen to this podcast to learn how to have a heart full of God's joy even when there is trouble all around you.