Episodes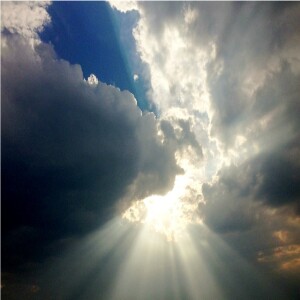 Sunday Nov 01, 2020
Sunday Nov 01, 2020
I am going to tell you a little secret about me.  When I dream, I am always the hero.  I am the one who saves the damsel in distress.  I am the one who charges into the fire and carries out the little baby, and I am the one who captures the bad guy and puts him into jail.  In my dreams, it's me who is the one doing everything wonderful.  In my dreams, I am the hero.  Yeah, I know, I have watched way too many John Wayne movies.  
However, in reality, if something bad happened, I know that I could barely save myself.  I would put up a good fight, especially if you threatened my family, and that includes my dogs.  But, I have learned from experience what my limitations are.  No, I know that in real life, when real danger comes, that it is the real heroes of our society that do the saving.  It is the fireman who climbs that ladder to save the damsel while the building is burning all around him.  It is the policeman who puts his life on the line to catch the bad guy and put them into jail, and it is the soldier who stands on the line between tyranny and freedom.  These are the real heroes.  
Now, truth be told, I am really glad we have these heroes because I couldn't do it.  Not anymore, and probably never could, but that is not what I tell myself in my dreams.  Hey, a man can still have his dreams, right? 
In today's lesson, we are going to talk about dreams, and what happens in the dreams that God gives us, and who the hero is in God's dreams.  You see, sometimes God will put a dream in our heart. Sometimes God will lay something on us and give us a vision. 
I firmly believe that God speaks, God leads, and God will plant things down deep in your heart.  But, I want to be clear that when I say the word dreams or vision in our lesson today that I don't mean that you will see movies in your mind, but I do mean that God will lay things on your heart.  Things that He wants you to do.
I'm also not talking about human schemes, or carnal ambition. I'm talking about things that God lays on us that I believe from my heart of hearts are from Him.  I believe that God gives a dream to everyone, that is, if they'll listen. God didn't just put us here to waste time and idle away. God made us for something very wonderful, and the Bible says, 
Eph 2:10
10 For we are his workmanship, created in Christ Jesus unto good works, which God hath before ordained that we should walk in them.
KJV
The word workmanship means that we are His work of art, and God built us to work for Him.
Click on the link below to hear a message about a dream that God laid on David's heart, and how God expounded and expanded that dream beyond anything that David could imagine.  
Amen.