Episodes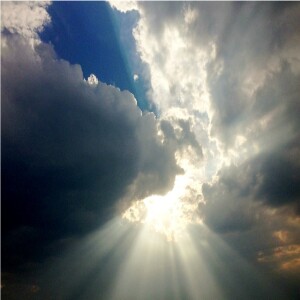 Sunday Nov 27, 2022
Sunday Nov 27, 2022
Man is the only creature who knows he's going to die, and he's trying desperately to forget it. If you don't believe that, look at the woman who wears too much makeup trying to hide those wrinkles and age spots, or the man who has already passed middle age, making a fool of himself in a sports car, and trying to dress like a teenager with a gold chain around his neck. We just don't like to think about death. If you mention death, people will look at you like you have smallpox. In society today, we don't talk much about death.  You go to a funeral, and in the funeral, we do all we can do to camouflage the fact of death. Our cemeteries look like memorial parks. We just change the subject of death like we switch channels in a television set.  So, why is that? Well, there is a fear of death, and the Bible teaches that the devil keeps people in bondage through the fear of death.  
I want you to understand this, anybody who's afraid of death, is in bondage. Are you afraid of death? Then Satan has done a job on you, and you have failed to understand what Jesus Christ has done for you.  I want to say clearly and plainly, no one is ready to live until he's no longer afraid to die. Jesus has come to deliver us from the fear, and, correspondingly, the bondage, of death.  Jesus Christ is the risen, living, victorious as Savior, and because He lives, we live with Him. We no longer fear death. We no longer fear death because we have a Savior, a dear, loving Savior.
Click on the link below to hear a message on how to live confidently; how to die expectantly, and how to no longer fear death. 
This is a live recording of The Master's Class Bible Study at LifeChange Church Wichita, KS.
Amen.
Comments
(1)
To leave or reply to comments, please download free Podbean or