Episodes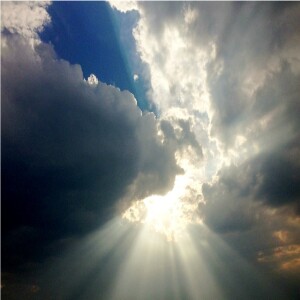 Sunday Nov 20, 2022
Sunday Nov 20, 2022
LEARNING TO LEAN ON GOD (Hebrews 11:21)
Many of us think that self-sufficiency is a virtue, and at many a high school graduation ceremony, there will be speakers telling young people to learn to be self-sufficient. The truth of the matter is that self-sufficiency is not a virtue; spiritually, it is a vice.  In fact, if you are a follower of Christ, then God is working on you. God is working on each of us, and He will not be finished with us until our total, complete dependency is not on self, but on Him.
In our message today, Jacob tells God, "Lord, I trust you, but …" Have you ever done that? "Lord, I trust you, but, Lord, I don't trust You completely. And now, Lord, You help me out. But Father, You know, I've got to rig this thing first and you just make my efforts work."  But that is not the way God works.  Did you know that God likes broken things? Men throw broken things away, but God never really ever uses anything until He first breaks it. David said, in the Psalms, "A broken and a contrite spirit thou wilt not despise, O God." Most of us are not being used of God because we've never been broken. 
One of these days, if God breaks you and you become broken bread and poured out wine, God can use you. God took a little lad's lunch, and broke it, and fed the multitudes. Mary took an alabaster box of ointment, and she broke it, and lavished her love upon the Lord Jesus Christ. The prophet Jeremiah said, "Break up your fallow ground, and sow not among the thorns." You'll never have the crop you ought to until you put the plow in, until the old clods are broken. Even the Lord Jesus Christ took that Last Supper and said, "This is my body which is broken for you." Men throw broken things away. God never ever uses anything or anybody until they're first broken.
Click on the link below hear a message on how Jacob loved God, and he had to be delivered from his self-sufficiency. He had to learn how to lean on Jesus. 
This is a live recording of The Master's Class Bible Study at LifeChange Church Wichita, KS.
Amen.
Comments
(1)
To leave or reply to comments, please download free Podbean or