Episodes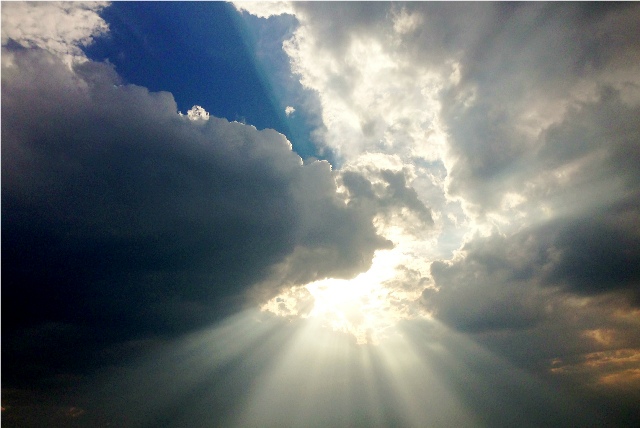 Monday Feb 06, 2017
Monday Feb 06, 2017
Jesus Christ is coming again, and when He arrives the time of judgment will begin. The Great White Throne of Judgment will deal with all who have rejected Christ. Satan and all of his antichrists, false prophets, apostates, demons, fallen angels, and followers, will be cast into the lake of fire. A new heaven and a new earth will be created, and Christ will reign in power for all of eternity. This is the promise that the Bible has given us as believers. The whole purpose of the Gospel message of Christ is so that man can avoid this judgment and live with Christ in the new heavens and on the new earth for eternity. God's plan of salvation for the corrupted human race has been planned by a loving God from the foundation of the world.
Rev 13:8
8 And all that dwell upon the earth shall worship him, whose names are not written in the book of life of the Lamb slain from the foundation of the world.
KJV
God knew that we would reject Him and His Son, but He loved us anyway.
1 John 4:19
19 We love him, because he first loved us
KJV
God loved us so much that He sent His Son to die on the cross for the sins of the world.
John 3:16-21
16 For God so loved the world, that he gave his only begotten Son, that whosoever believeth in him should not perish, but have everlasting life.
17 For God sent not his Son into the world to condemn the world; but that the world through him might be saved.
18 He that believeth on him is not condemned: but he that believeth not is condemned already, because he hath not believed in the name of the only begotten Son of God.
19 And this is the condemnation, that light is come into the world, and men loved darkness rather than light, because their deeds were evil.
20 For every one that doeth evil hateth the light, neither cometh to the light, lest his deeds should be reproved.
21 But he that doeth truth cometh to the light, that his deeds may be made manifest, that they are wrought in God.
KJV
Christ has done all of the work of salvation for us, all we have to do to have everlasting life with Christ is accept His free gift of redemption. Yet, there are those who still reject this gift. They deny these truths, and they claim that Jesus Christ was not the Son of God. He was a good man, a teacher, and a prophet, but He was not the Son of God. The apostate rejects Christ, and claims that he cannot find Christ. They shout, where is He?
The apostate cannot find Christ for the same reason that a thief cannot find a policeman. Because he doesn't want to find Him.
The only hope of the salvation of any soul rests in the patience, longsuffering, and self-control of God. God is long–suffering; He is patient; He is not rushing things. After all, He has eternity behind Him and eternity ahead of Him. But this almighty, merciful, and patient, God has promised that the final judgment, the dissolution of the earth and the heavens, is coming. God cannot lie. The day of judgment is coming.
In the meantime, He is giving men everywhere a further opportunity to repent and accept His gift of grace. This is the reason you and I need to get the Word of God out. It is the only thing that can change hearts and lives. It is by the Word of God that man is born again:
1 Peter 1:23
23 Being born again, not of corruptible seed, but of incorruptible, by the word of God, which liveth and abideth for ever.
KJV
It is not God's will that you should perish. God does not want you to come into judgment; He wants you to pass from death unto life. And you can do that—you can turn to Him and receive the wonderful salvation that He has for you.
Did you know that you cannot keep God from loving you? You can reject His love, but you cannot keep Him from loving you. Neither can you keep it from raining, but you can raise an umbrella to keep the rain from falling on you. Also, you can raise the umbrella of indifference, or the umbrella of sin, or the umbrella of rebellion, so that you won't experience God's love, but you cannot keep Him from loving you.
My friend, you can slap God in the face; you can turn your back on Him; you can blaspheme Him, and you can shake your fist in defiance at Him, but you cannot keep Him from wanting to save you. You cannot keep Him from loving you, for He provided a Savior, His own Son, to die in your place. The Lord Jesus will save you if you will receive the free gift of salvation that He offers. My friend, things are not going to continue as they are now. It is coming to an end, and judgment will come. You and I are living in a world which is moving toward judgment.
We tend to think in terms of "balance scale" justice. God thinks in terms of mercy. He wants everyone to accept His gracious forgiveness so as not to pay the ultimate penalty for sin. Especially since it has already been paid for them! Listen to this podcast to learn of the promise of God that a day of judgment is coming for all who reject Christ.