Episodes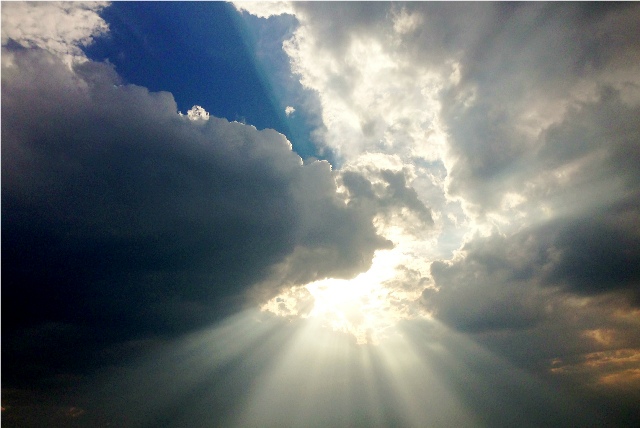 Sunday May 27, 2018
Sunday May 27, 2018
As we think about this final judgment of the unsaved dead, I sometimes wonder what those who read my posts, or listen to the podcast think. Do they ask themselves, "Is this real? Is a judgment day when I will stand before God real, or is it just something religious nuts talk about to make people scared enough to come to church? It just seems so theatrical, like the stuff of fairy tales, or an Edgar Allen Poe story, to talk about heaven and hell, fire and brimstone, and eternity. It is simple, you live, you die, you are buried, and that is it. Party while you can, because life is short."
I want you to listen to me, with every single fiber of my body, I want to tell you that this judgment day is real. Every single person who has ever lived is destined to meet Jesus Christ. You will meet Him as your Savior, or as your Judge. You get to choose, but you must choose now, before you die, before your heart stops beating. Now is the accepted time, now is the day of salvation, now is the time to choose Jesus Christ to be your Savior and Lord. You do not want to stand before Christ at this final judgment, for everyone who does, everyone, will be condemned to spend eternity in the lake of fire. Forever, and ever. It is as simple as that.
The Bible tells us over and over again that there is a judgment day coming. There is coming a time when God will put the final period, upon the final paragraph, upon the final page, upon the final chapter, upon the final book of human history. This judgement will include every person who has ever lived that rejected God's free gift of salvation. If during your life on this earth, you said no to the gospel message of Jesus Christ, then you will stand before Christ to be judged and condemned to an eternity in hell. The key to who will stand at this judgment is not how bad you were, or how good you were. It is whether or not you made Jesus Christ your Savior and Lord while you lived on this earth. That's it, that is the determining factor and to which judgment you will go to, and where you will spend eternity.
For all those who have said that they don't believe in hell fire, 30 seconds after you get there, you will believe. This is what God's Word says, and it is as sure as the God that wrote each word. There really is a lake of liquid fire, and the sadness of it is, that you don't have to go. C. S. Lewis brilliantly said that everybody in the world is in two categories. Those who are like Satan who say to God the Father, "not your will but mine be done." And those who are like God the Son who say to the Father, "not my will but thine be done."
Now those in the first category who say to the Father, not your will but mine be done, who are autonomous and live self-concerned, self-controlled lives, will one day drop into that Lake of Fire and a broken-hearted God will say, "Not my will, but thine be done." God doesn't want you to go to hell.
The truth is, that if you die outside the Lord, then you are going to come to a judgment and you will find out for yourself that the Bible is indeed true.
But I have got wonderful news for you. The Bible says of the Lord Jesus Christ, "He that believeth on him is not condemned. Now there is therefore now no condemnation to those who are in Christ Jesus."
Click on the link below to hear a message on the final day of judgment.
Amen.