Episodes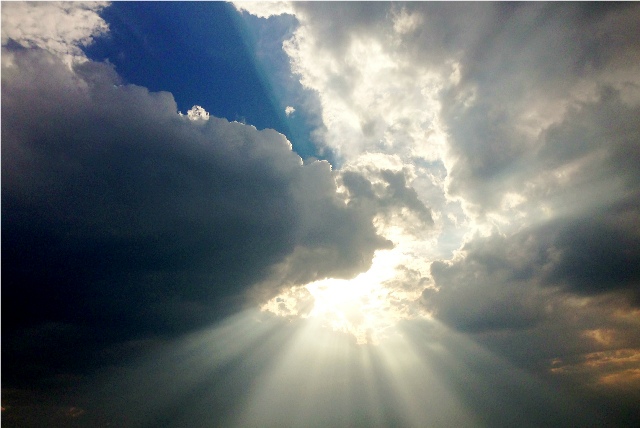 Sunday Aug 12, 2018
Sunday Aug 12, 2018
This was the task that John the Baptist had been given by God. From the day he was born, God had been preparing John the Baptist to make the way clear for the coming of the promised Messiah. John the Baptist was the son of a priest, and he was a priest himself. He was of the tribe of Levi, from which all of the priests of the Jewish religion came from. He was also a prophet. He was the last prophet of the Old Testament order of prophets, and he had a single message, repent for the King is coming.
John the Baptist leaves no doubt about who Jesus was. He states unequivocally, that Jesus is the Son of God. Not just a man from Nazareth. Not the son of a carpenter. His Father was the almighty God. Jesus was the Christ. The Promised Messiah, and He is the Second Part of the Triune God, God the Son.
The Jews were looking for a Messiah, but they thought that a human person, not Moses or Elijah but a human like them, could be raised up be that Messiah. That is why the Pharisees asked John the Baptist if he was the Christ. The Messiah was, literally, "the anointed one." In the Old Testament, prophets, priests, and kings were anointed with oil. In like manner, Jesus was anointed with the Holy Spirit.
The Jews were looking for a messenger, one who would come in the tradition of David or Daniel, one who would come after these men, the prophet to end all prophets. Yet, Jesus was not just one who came after these men; He was before them.
The Jews were looking for a monarch. They wanted a militant leader, one who would break the power of Rome and build an empire ruled from Jerusalem. Jesus was not just a ruler; He was a redeemer. He had come not just to set people free from servitude, but also from sin.
John proclaimed Jesus as both the Lamb of God and as the Son of God. He lifted the thoughts of people to much higher ground than they had envisioned. Jesus is the Son of God in an absolute sense that is true of no other human being. His sonship, as set forth particularly in this gospel, is rooted in His eternal sonship. In other words, He whom John the Baptist proclaimed to be the Son of God is the one we proclaim to be God, the Son, the second person of the godhead.
Click on the link below to hear a message on how John the Baptist bore witness that Jesus is the Son of God.
Amen.