Episodes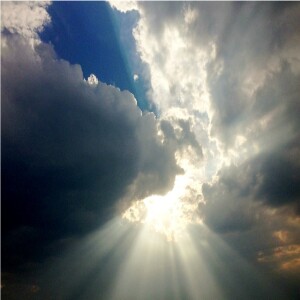 Sunday May 29, 2022
Sunday May 29, 2022
Jesus Christ is our Great High Priest, that is the role that Christ is playing in our lives today.  He has completed His work of salvation, and now He is in heaven as our Great High Priest.  
In the Old Testament, one of the functions of the priest was to hear the confession of sins so that a sacrifice could be made to obtain forgiveness of that sin.  Un-confessed sin was and is a burden upon the person who sins.  However, as a believer that has made Jesus Christ our Lord and Savior, in this age of grace, we know that all of our sins have already been forgiven.  We already know that we will not have to face the penalty of our sin, for Christ has already done that for us.  Yet, sin is still a burden on our spirit, and we are certainly told to confess our sins. 
We confess our sins out of obedience and a desire for cleansing.  If we do not acknowledge our sin, it becomes like a malignancy which spreads to consume our energy, our spiritual zeal, and it is always present with us draining our ambition to serve the Lord.  It robs us of the joy of being in God's will, and for the Christian, being in God's will is the zone, it is that special place we want to be.
Hebrews 4:16
16 Let us therefore come boldly unto the throne of grace, that we may obtain mercy, and find grace to help in time of need.
KJV
This is telling us that we can come with great freedom unto the Throne of Grace.  We can speak freely to the Lord Jesus Christ.  We can tell Him things we wouldn't tell anyone else.  He already knows everything there is to know about us, so why not speak freely with Him.  Christ understands us; He knows all of our weaknesses.  And when we approach that throne of Grace it is so "that we may obtain mercy, and find grace to help in time of need." We can come with full confidence that He will hear us, and He wants to extend to us His Grace, and Mercy, when we are in a time of need.
Click on the link below to hear a message on the fact that our sin is not a secret, God sees it all, and God expects us to confess that sin.  The message today is about the One who now stands in the office of High Priest, and to whom we must confess.  Jesus Christ, God's Son, is the Supreme High Priest.
This is a live recording of The Master's Class Bible Study at LifeChange Church Wichita, KS.
Amen.