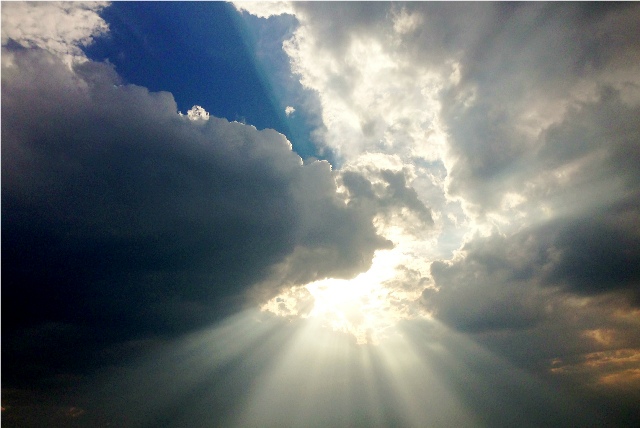 Many of us do not even realize that we are spiritually disabled. We live a good life, a moral life, so we do not recognize that our weakness is that we don't have the strength to be godly. Not good, not moral, but godly. We are without strength, and so Christ died for the ungodly. You see, I have a need to be godly in my life. What is God's plan for me? What is God's plan for you? God's plan for all of us is that we be godly. Yet, we don't have the strength to be godly. Without the power of the Holy Spirit in our hearts, we cannot be godly on our own. What does it mean to be godly? To live our lives as God would have us do, to do the things that God wants us to do, and to accomplish God's work, and purposes, in this world. We cannot be godly without God in our heart.
So, if you are to have spiritual strength, then you must validate your weakness by acknowledging the primary source of your weakness is sin, you must recognize the paralyzing force of your weakness, and you must stop the persistent course of your weakness.
The second thing that you must do to gain spiritual strength is you must activate your will. You have to choose to accept the Lord Jesus as your Lord and Master. You have to choose to accept salvation by grace.
And then the third thing is that you must initiate your walk. You need to hear the Word of God, and then obey the Word of God. Salvation comes first, salvation by the grace of God, but then you must Rise, take up your bed and walk.
Click on the link below to hear a message on how you can have the inner spiritual strength to be godly. Jesus is God's answer to your spiritual disability.
Amen.