Episodes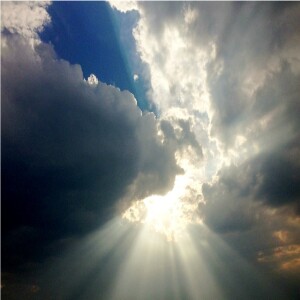 Sunday Jan 13, 2019
Sunday Jan 13, 2019
Our message today is about the miracle where Jesus fed the 5,000 using just five loaves of bread and two little fishes. We will see that Jesus performed a miracle, and it was a miracle of feeding physical bodies. However, if all you learn from this message is that Jesus can miraculously feed 5,000 people with five loaves and a few fishes, then you have missed the whole point of the message God has for us today. What I want you to do as we talk about this miracle is to look beyond the miracle and on to Jesus. Jesus did not come to this earth as God incarnate in man in order to feed you physically. Jesus did not come to heal you physically. Jesus did not come to solve all of your physical, material, problems. He is a Savior. He came to save you from sin, and you need to look beyond these miracles and on to Jesus. We need to believe in miracles, but trust in Jesus.
Down in your heart, down in the deepest part of your being, there is a hunger that only God can satisfy. Pascal once said, "In every man's heart there is a God-shaped vacuum that God alone can fill through His Son Jesus Christ." And that is the hunger that I want to talk to you about today, not the physical hunger that we have.
Click on the link below and learn how there is never a problem too big for Jesus to solve. In every problem you face, God already knows about the problem and He has a plan to solve it. So many times, we have a problem in our lives that we're trying to solve. We are using all of our strength, at least so we think, but there is a heavenly Father who is ready to help us with His strength in order to solve our problem. The moral of the story is, there is never a problem too big for Jesus to solve, you just need to ask Him.
Amen.