Episodes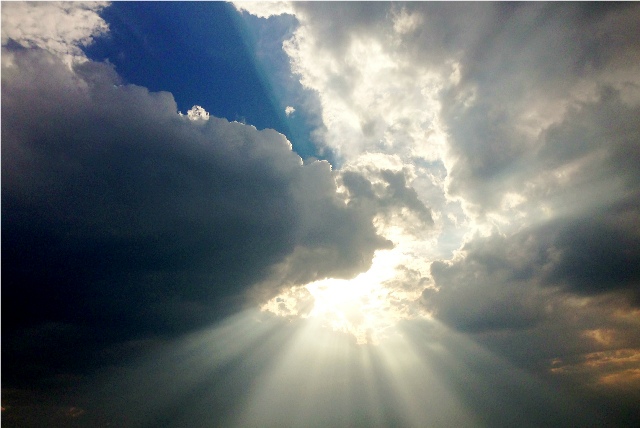 Sunday Dec 03, 2017
Sunday Dec 03, 2017
God has not turned His back on Israel. He has not forgotten them, and He has not abrogated any of the promises that He made to Abraham, Isaac, and Jacob. Every promise that God has made, God will fulfill completely, and He will fulfill it just as He planned to do so from the foundation of time. God's plan is on schedule, and that plan includes God's chosen people, the people of Israel. Israel is God's yardstick. Israel is God's measuring rod. Israel is God's blueprint, and Israel is God's program for what He is doing in the world. Each of us stand here today blessed because of Israel. The Bible that I hold dear to me is a Jewish book. I serve a Jewish Messiah, the Lord Jesus Christ. And God has made Abraham a blessing to all the nations of the world.
Yet, the nation Israel has a satanic foe. Chapter 12 of the Book of Revelation describes this foe as a great red dragon. John says that he is red because of his bloodlust. He is a murderer. He is called a dragon, because he's so fierce. He is called a serpent, because he's so subtle. He is called the devil, and the word devil means accuser because he's the accuser of the brethren. He is also called Satan, and the word Satan means adversary. Satan hates Jesus, and he hates the Jew. As Bible believing Christians, we are to love Jesus, and we are to love the Jew, if for no other reason than the fact that Satan hates them.
Satan is indeed a powerful foe, but he is also a defeated foe. Jesus Christ defeated Satan when He died on the cross and then rose victoriously from the grave. Satan is on his way down, and all those who follow him will go down with him. First, Satan was cast down from his lofty place in heaven where he was the anointed cherub, ministering praise to God, but still given access to heaven in order to accuse the brethren. Yet there is a time coming when even that limited access is taken from Satan and he's cast down to the earth. And then he's going to be cast into the bottomless pit, the abyss. Then, he's going to be taken out of the abyss and put into the lowest hell, and that's where he will spend eternity and he won't be ruling there in hell. He won't be in charge of anything down there. He will simply be in the worst kind of torment, for all of eternity.
The one who said, I will exalt myself above the stars of God, will be brought down into the lowest hell. When Satan fell, he took a third of the angels with him. Every one of those angels, that chose to follow Satan, is going to be brought down to the lowest hell with him. Hell was prepared for the devil and his angels. God did not make hell for you. God made hell for the devil and the devil's angels. That tells me if you do go to hell, then you will be an intruder there. You will be going someplace you were not meant to go to, for Hell was not made for you. But if you chose to follow Satan, instead of Christ, then just like these angels, that will be your destiny. Why in the world would you choose to follow a loser? I have made my choice, and I am following the Lord Jesus Christ. I hope you have made your choice for the Lord as well.
Click on the link below to learn about Israel's satanic foe, and how you can defeat him and live a victorious Christian life.
Amen.