Episodes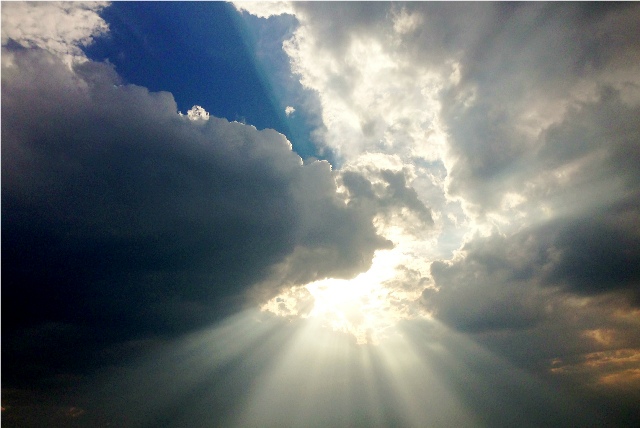 Sunday May 14, 2017
Sunday May 14, 2017
Is it nice to be narrow-minded? Is it ever nice to be intolerant? I looked up the definition of the term narrow-minded, and it was not willing to listen to or tolerate other people's views. The opposite of narrow-minded would be broad-minded, which surprisingly is defined as tolerant or liberal in one's views and reactions. It actually used the example of a broad-minded approach to religion. Certainly, in today's politically correct society, being a conservative and being narrow-minded about things like politics, morality, the meanings of the words found in the Constitution and the Bill of Rights, the right to life, and your religion is a good way to find yourself the target of a bunch of intolerant, socialist, progressives who feel it is just fine to be narrow-minded about the things they believe in. But, is it a good thing to be narrow-minded?
I would say that we would prefer our doctor to be narrow-minded in the prescriptions that he writes for us. If we went in and we said we were hurting all over, and the doctor, said well, Ok, what color of pills would you like today, the pink, the blue, or the purple ones? I think we would all tell the doctor that we wanted him/her to be more narrow-minded in their treatment of us. When I get on an airplane, I want the pilot to be narrow-minded about who he lets fly the plane. If he came back and just picked a passenger at random to fly the plane, in the spirit of being broad-minded, I would likely find a way to get off that plane. Most of you know that I handle firearms quite a bit. I shoot at ranges, at competitions, in practice, and in training. I will tell you that I am very narrow-minded about how the people around me are handling their firearms. I will even speak up and get on to somebody when they are doing something I think is dangerous. So, I am narrow-minded in that situation, and I believe it is a good thing to do.
So, there are certainly times when it is nice to be narrow-minded. How about in our church? Should we be narrow-minded in our church?
What if a member accepted the position of a Bible study teacher and began teaching a doctrine that was different than one of our core doctrines. I don't mean something like eschatology, we can disagree on eschatology, but what if they were teaching the doctrine of salvation by faith and works, instead of salvation by grace and not works? Should we be narrow-minded or broad-minded about that? Should we stop the teaching of that doctrine, or allow it in the spirit of being open-minded, or broad-minded in our approach to our faith? If you believe we should stop it, whose job would it be to stop it?
Click on the link below to hear a sermon about a church which thought it was nice to be broad-minded about their faith, and what the Lord had to say about that. What the Son of God says about being tolerant of those who would teach something other than what is in the Scripture.