Episodes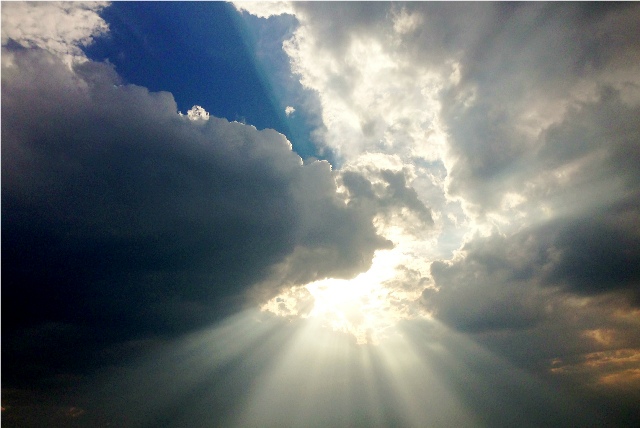 Saturday Oct 11, 2014
Saturday Oct 11, 2014
Is God's plan of salvation reasonable?  That is an interesting question, for if we are to consider whether or not God's plan of salvation is reasonable, then we have to ask is God reasonable?
I have to admit that I have never thought of the word reasonable in relation to God.  God is divine, therefore, He doesn't have to be reasonable.  God is gracious, God is loving, God is our judge, He is omnipresent, omniscient, and omnipotent, but is God reasonable?
Is God reasonable as He judges our works?  What are His standards?  Are they reasonable?
The word reasonable is defined as rational, in accord with common sense, not expecting more than what is possible, not exorbitant, and fairly good.  So with these words in mind, if you believe that you will be accepted by God based on your works, or how much good versus how much bad you have done, then will God be reasonable in His judgment of your works?
To answer this we have to ask what is the standard that God will use to judge us by? And the Bible tells us that our works must meet the standard of God's own perfect righteousness and holiness.  Is it rational for God to expect perfection?  Is it in accord with common sense, and is it not expecting too much? 
Most people would answer that God knows that we cannot be perfect so it would be expecting too much for Him to demand perfection.  My response is that God created Adam and Eve in perfect bodies and placed them in a perfect environment called the Garden of Eden.  God expected Adam and Eve to keep that perfection.  It was man who willfully chose to sin and corrupt the perfection that God had created.  So it is certainly reasonable for God to expect man to be as perfect as He created him.
If this is true, then that leaves those who believe in salvation by works with a problem.  How can they meet the standards demanded by God when man is no longer capable of perfection?  
Does God have to change His standards?  The Bible says there is no changing in God.  What God demanded in the past, God demands today.  What God expected from Adam in the past, God expects from us today.  The bottom line is that I would not trust the best five minutes of my life to meet the perfect standards of God.  So if man's plan is not possible, what is God's plan?
God's plan is salvation by faith in Jesus Christ.  In man's plan of salvation by works, everything depends on the sinner.  In God's plan of salvation by faith, everything depends on the perfect work of salvation performed by the Son of God, Jesus Christ.  
Listen to this podcast to learn that if you want to plead not guilty and demand a fair trial, then God will give you one, a trial where your works must meet His standards of perfection.  The more reasonable approach is to accept Jesus Christ as your Savior, plead guilty, and depend on God's mercy and grace that He is able to grant us through the perfect work of Christ.