Episodes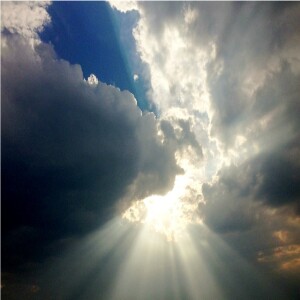 Sunday Jan 10, 2021
Sunday Jan 10, 2021
Whenever I get ready to teach, or study, a book of the Bible, and I know that I am going to be spending a lot of time in it, I try to get in my mind why God put this book in the Bible and what it is that He wants me to learn from it.  The Bible is such a marvelous book. It is so simple that a child can learn about God's love for them, and it is so deep that a person can spend their entire life plumbing it depths and barely get below the surface. I love the Word of God, because it allows me to know the mind of God, and when I know the mind of God, I know the love of God.  There is nothing that I value more than the love that God has for me.  It sustains me, it motivates me, it guides me, and it makes me the person that I am, a servant of God.  
I firmly believe that God gave us His Word so that we might know who He is, what He has done for us, and as a result, that we might live for Him.  It is His Word that answers all of the questions that we have in this life.  It is His Word that grounds me in the absolute truths about right and wrong, it establishes what good and evil are, light from dark, and it gives me the keys to living a victorious Christian life.  
So, what is it that God wants us to know from the book of Proverbs?  Why did God give us this very unusual book?  When you look at the book of Proverbs, you will find it to be an interesting collection of short, concise and forcefully expressive sayings.  Unlike our studies of the gospel of John, and the life of David, Proverbs does not even tell a story, or a series of stories.  We won't find David slaying Goliath with five smooth stones, and we won't find Jesus healing the sick and feeding the five thousand.  As a result, you may not consider the Book of Proverbs as a very thrilling story, but it is.  You also may want to think of the Book of Proverbs like a big collection of sayings that you might find in a Chinese cookie, but it is not.  
Click on the link below to hear a message on what God wants you to know about the book of Proverbs, and how it can give you the answers to many of your questions about life.  
Amen.