Episodes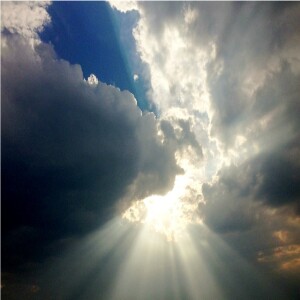 Sunday Jun 23, 2019
Sunday Jun 23, 2019
I know who Jesus is. I am certain of it. I am as certain of it as I am that my wife's coconut meringue pie is as good as it gets. Now, you can try to tell me that her pie is no good. You can try to tell me that somebody else's pie is better. You can try to tell me that pie is not real, that it is just a myth, but the evidence is in my stomach. I know that pie is real and as good as it gets because I enjoy every bite that I eat, and when I do, it settles down in my stomach making me feel awful good. That pie is inside me. I know it is inside me, just like I know that Jesus is inside me as well. I know that Jesus is God because I watched Him change my life. I know that Jesus is God because I experience Him every day of my life. There is nothing you can say or do, that would cause me to change my mind. I know it, because I have experienced the Lord Jesus as my God. I know it because the Word of God tells me that Jesus is God.
John 9:35-38
35 Jesus heard that they had cast him out; and when he had found him, he said unto him, Dost thou believe on the Son of God?
36 He answered and said, Who is he, Lord, that I might believe on him?
37 And Jesus said unto him, Thou hast both seen him, and it is he that talketh with thee.
38 And he said, Lord, I believe. And he worshipped him.
KJV
Click on the link below to hear a message about another man testify that he knows, he knows beyond a shadow of doubt, that Jesus is God. We will hear about a man who was blind from birth, and this man will give his testimony about the person who cured his blindness. In the process of doing so, he grows spiritually in knowledge of who Jesus is, and as a result, he is given eternal life for his faith. He moves from the darkness of being spiritually blind to having spiritual sight by believing on the light of the world, Jesus Christ.
Amen.