Episodes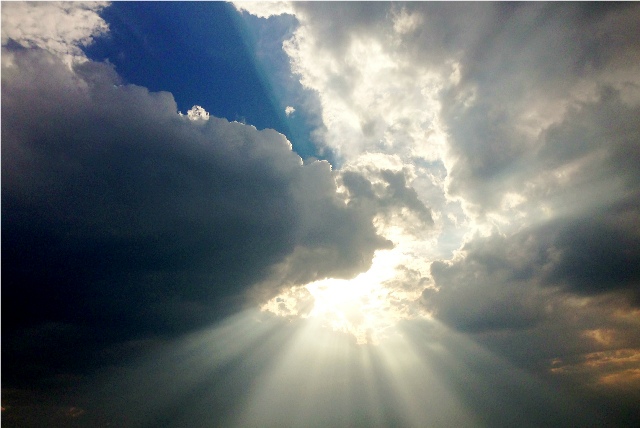 Sunday Sep 11, 2016
Sunday Sep 11, 2016
1 Peter 4:16
16 Yet if any man suffer as a Christian, let him not be ashamed; but let him glorify God on this behalf.
KJV
The name Christian is actually only used three times in the New Testament.  Early believers called themselves brothers, believers, disciples, and saints.  The name Christian was given to the early believers by unbelievers.  It was a name of derision, ridicule, and mockery.  However, it gradually became a name of honor.  In time, the believers came to see the suitability of this name.  It reminded them that they were committed, not to a creed, a religion, or a set of rules, but to Christ.  When Peter says, "but let him glorify God on this behalf," he is saying that no believer should ever be ashamed of the fact that he is a Christian.  He is to take a stand for Christ and stand firm.  He is to glorify God by standing up for and honoring the name of Christ.  We cannot be silent in our world, or evil is all the world will hear.  
How many of us can look back on our lives before becoming a Christian and marvel at how lucky we are that God chased after us and convicted us of our sins in order that we might be saved.  A lost person does not seek God.  In fact, they are usually running as fast as they can from God.  We are fortunate indeed that God can run faster than we can, that His Holy Spirit can convict of us of our sin, and that Jesus Christ has died to make our salvation possible.  A Christian is nothing but a miracle that God has created.  It is something we should marvel at and realize that we just barely made it.
We became a Christian because we believed in Christ, and Christ has a mission for us as His followers.  We are to share the gospel message with a world that is going to face a day of judgment and condemnation to an eternity in Hell separated from God.  There is only one hope, there is only one way of salvation.  The Lord Jesus said: 
John 14:6
6 Jesus saith unto him, I am the way, the truth, and the life: no man cometh unto the Father, but by me.
KJV
If you reject Christ, what hope can you have come judgment day, and that day of judgment really is coming.  The world does not want to hear this gospel message and so they persecute the messengers of God, and yet Christians must not be fearful of this persecution, nor should they be ashamed of the Lord that they serve.  If you have truly accepted Christ as your Lord, then your soul has been committed to Him.  
You probably have a safety deposit box in which you keep your valuables.  When you go to sleep at night, you don't worry about them at all.  They are locked up tight in a bank vault that will keep them safe.  Let me tell you something, I went to sleep last night, and I didn't worry one bit about my soul.  Do you know why? I went to sleep last night in peace because Christ has taken care of all that.  I've made my deposit with Him, and I trust Him today.  
So let me ask you, have you made a deposit with Christ? Have you committed your soul to Him?  If you have done that, then even when trouble comes to you, even when the dark day comes, even when you are called to go down through the valley, you can do it knowing that He will take care of you, and it this faith that Christ will take care of us that allows us to share the gospel message with the lost.  It allows us to suffer persecution in order to get this message out.  
Listen to this podcast to learn how your testimony can bring glory to God.