Episodes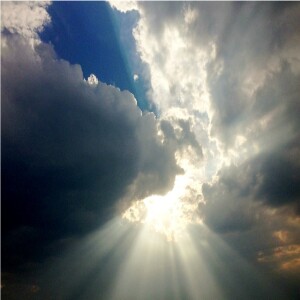 Sunday Jan 17, 2021
Sunday Jan 17, 2021
I am always amazed at the wisdom of God.  There are times that I don't always understand what God is doing, but that is ok, because God doesn't need my understanding.  One area that I think about is the fact that most people are parents when they are young, full of energy, and make no mistake they need that energy to chase after those kids, but they lack the wisdom that it takes to be a really good parent.  You see, we tend to gain more wisdom as we get older, but it is when we are young that we need that wisdom, and raising kids is one of those times.  
Now, my wife is a terrific mother.  She has dedicated herself to our boys, and nobody ever loved a child more than my wife loves our two boys and their wives, and our grandchildren.  But, I have to admit, that I could have been a better parent than I was.  It wasn't for a lack of trying.  I just never did get a copy of the how to raise kids manual so that I could read it and know what I was supposed to do.  I had to learn on the job, just like everyone else.  Now, it is at a time like this when I realize just how ignorant I was.  There I had, available for me in His Word, a complete guide to the way God wants us to raise kids to count for Him, and I just didn't have the wisdom to use it like I should have.
 If you are a Christian parent, one of the promises of God that you should hold dear to your heart is that, the generation of the upright shall be blessed.
Ps 112:2
2 His seed shall be mighty upon earth: the generation of the upright shall be blessed.
KJV
This is a promise that God will bless your children and make them mighty upon the earth.  The strongest desire of my heart for my kids is not that they be wealthy, not that they be famous, not that they will always be praised or whatever, but that they will love the Lord Jesus Christ and count in His cause.  I want them to be people who will count for God.  God has kept this promise in my two boys and their own families, in spite of my failings.
I thank God for Christian homes. I don't know of anything any better than a Christian home. Your home doesn't exist so you can do your business; your business exists so you can have your home. God ideally wants everybody to have three homes. A family home, a church home, and a heavenly home. Jesus is the greatest homebuilder. Satan is the greatest home-wrecker.  God wants you to have a family home. Now maybe you're an orphan. Maybe you're divorced. Maybe you're separated. Then you need some friends that will be sort of a family to you. That's one of the good reasons we have Bible fellowship classes in churches. But you need some kind of a family home. And then you need a church home. You need a place with your brothers and sisters in Christ. And then you need to know that you know that you know that when you die, you're going to heaven—to the Father's house. Now Jesus is the key to all three. You have to know the Lord Jesus Christ.  
Click on the link below to hear a message on how to raise kids who will count for God.
Amen.