Episodes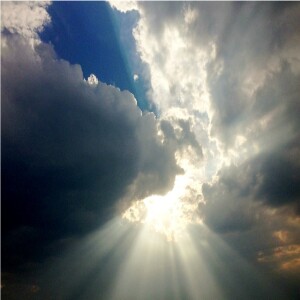 Sunday Dec 01, 2019
Sunday Dec 01, 2019
In today's message, we are going to cover a topic that I believe is vitally important to any believer who wants to live a victorious Christian life. It is a subject that we need to continuously hear about and something that we need to be constantly re-applying in our lives. It is the matter of prayer.
Now, one of the greatest privileges that we have is the privilege of prayer. However, one of the greatest failures that we have is in the area of prayer. We need to understand that prayer is so powerful because prayer can do anything that God can do. Prayer is unlimited in its power because prayer brings God into action. I don't have a failure in my life that is not in some way a prayer failure. There is not a sin in my life that proper prayer would not have helped me to avoid it. There is not a need in my life that if I learned how to pray, and knew how to pray, that need would be met.
I want to be clear that this is not about name it-claim it prayers. That is not Biblical. We do not have the almighty God of all creation at our beckon call. We cannot command Him to do anything. He commands us. This is about finding out what God wants for you, and then praying for that. The prayer that is answered, is the prayer that begins in heaven.
John 14:6
6 Jesus saith unto him, I am the way, the truth, and the life: no man cometh unto the Father, but by me.
KJV
This is one of those verses that we use all of the time. Many of you will have it memorized, and you use it to witness to others about salvation, and how there are not many ways to get to heaven, there is but one way. Through Jesus Christ. I firmly believe that is one of the messages of this verse, but I also believe there are other things that we must do in the power of, and through, our Lord Jesus. Prayer is one of those things. For this to make sense, we need to understand that when we come to God in prayer, we're coming to the Father, and the only way we can come to the Father in prayer is through the Lord Jesus Christ.
Now, this verse makes it very clear and very plain, that the reason many people don't have their prayers answered is that they have never been born again. Why is that? Well, if you are not born again, then you cannot pray in Jesus' name. Why? Because, if you are not born again, then you do not have Jesus Christ in your heart. And, if you don't have Christ in your heart, then you do not have Jesus to bring you to the Father. Jesus is the only way. You must have Jesus in your heart.
Click on the link below to hear a message on the six keys to answered prayer.