Episodes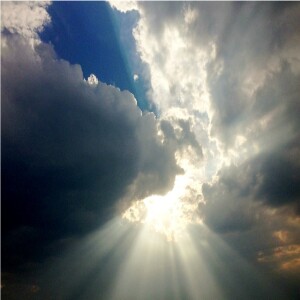 Sunday Aug 15, 2021
Sunday Aug 15, 2021
Gods' wisdom is evident everywhere in God's creation.  The promise of God's Word is that if we seek Him, then we will find Him, and when we find Him, then we will obtain life everlasting.  
Deut 4:29
29 But if from thence thou shalt seek the Lord thy God, thou shalt find him, if thou seek him with all thy heart and with all thy soul.
KJV
God is not hiding from us.  He can be seen in all the wonders of the world we live on.  
Rom 1:20
20 For the invisible things of him from the creation of the world are clearly seen, being understood by the things that are made, even his eternal power and Godhead; so that they are without excuse:
KJV
Then, when we find God, we find life everlasting.
Prov 8:35
35 For whoso findeth me findeth life, and shall obtain favour of the Lord.
KJV
There is a God sized hole in every individual.  We were created to have God living in us to fill that hole.  You can spend your entire life trying to fill that hole with the things of this world, but you will never be satisfied, you will never be complete, until you find God and make His Son, Jesus Christ, your Lord and Savior.  Now, all you have to do to find God, is to seek Him with all of your heart.  
Where do you look for God?  God's Wisdom tells us that God is all around us in the universe that He has created.  God's Wisdom is available to be seen and found by whosoever chooses to love God and seek Him.  God promises that if we will love and seek Him, then we will find Him and find life.  
Amen.