Episodes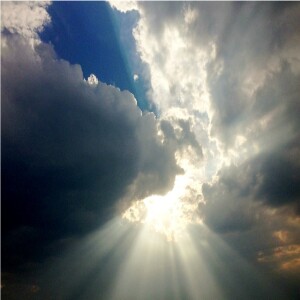 Sunday Aug 22, 2021
Sunday Aug 22, 2021
HOW TO APPLY GOD'S WISDOM (PROVERBS 9:1-12)
In today's world, YouTube is a source of information of just about anything you want to know.  The problem is that 95% of it is done by people who think a lot more highly of themselves than they should.  In fact, most of it is just useless information.  If you are looking for the truth, it takes a lot of work to sort the wheat from the chaff, just to find a simple nugget of man's wisdom. In fact, most times I walk away without an answer to my question.
However, my experience with the Bible, which is God's Wisdom, has been quite different. The Bible is the bountiful table that Wisdom spreads. I find more help, insight, and instruction, and more practical, reliable, down-to-earth counsel in a half-dozen verses of the Word of God than in all the videos that can be found on YouTube put together. I never sit down to Wisdom's table and come away feeling empty.
Wisdom and knowledge are by nature cumulative. We learn by adding to what we already know. For example, as a child we begin by learning the alphabet. Then we learn to recognize and pronounce simple words. After that we use complex words. We add words to our vocabulary. We put sentences together and learn laws of grammar. We learn to write and compose paragraphs.
In mathematics we learn to count, to add up simple sums, and then to figure more complex sums. We learn how to subtract, how to multiply, and how to divide. We learn how to handle fractions, decimals, and square roots. We go on to geometry, algebra, trigonometry, and calculus. Moreover, we learn from our mistakes. When a teacher marks answers as being wrong, we do not just shrug our shoulders; we rework the problems until we get them right.
People who refuse to learn from their mistakes not only continue to make the same mistakes; they compound them. People who are wise, accept instruction and increase in learning. They find out where they went wrong, what they did wrong, and why. The same principles that enable us to add to our knowledge in the secular world, enables us to add to our Wisdom when it comes to living the life that God wants us to live.  We continue to grow in God's Wisdom as we live a life of faith in Jesus Christ.  We add to that Wisdom as we suffer through tragedy and God responds to our needs.  We add even more to that knowledge as we study the Word of God.  We choose to accept God's Wisdom.
How do we apply God's Wisdom in our lives?  We hear Wisdom's call.  We receive God's Wisdom into our hearts and apply it to every decision that we make, and we share that wisdom with those who the Holy Spirit leads us to.  
Click on the link below to hear a message on how we apply God's Wisdom to our lives.
Amen.