Episodes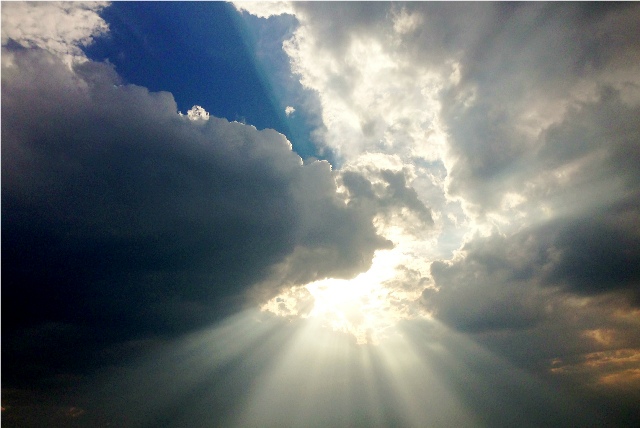 Thursday Jul 16, 2015
Thursday Jul 16, 2015
What is God's will for our lives, and how does that change us?  Finding God's will is accomplished by sacrificing our whole being to God as a living sacrifice.  This means that we surrender our life to God.  He is ours to command.  He is the Master and we are the slave.  We obey Him.  
Jesus commanded that we are to be salt and light to a dark world.  Salt is a preservative, an antibiotic, and a flavor enhancer.  It is applied externally and it draws attention to something different.  A believer is to be a preservative of the absolute truths about right and wrong that God has established.  We are to stand up when the world decides to call that which is wrong, right, and that which is right, wrong.
The believer is also to be a light unto the world.  One of the great facts about light is that darkness is simply the absence of light.  No matter how deep the darkness, the simple candle will chase that darkness away.  No amount of darkness can overpower the light of that candle.  When there is light, darkness goes away.  Light for the believer comes from within.  Salt is external, and light is internal.  Light emanates from the core of the believer.  We are to be a light to a dark world.  We are to show the world that there is an escape from the deep darkness of the world.
In order to be salt and light, the believer must be changed from what they were before.  If we look and act like everyone else, then we are neither salt nor light.  Yet, this change in who we are does not happen all at once for most of us.  Most believers will spend a lifetime having their body, soul, and spirit conformed to the image of Christ.  But the world needs to see this difference.  It needs to see the light of God's Word shining through us.
In order to accomplish this us we must consecrate our body so that the Holy Spirit, who has made it His temple, might have free access to all its members, and free control over all its activities.  The believer who presents his body in this manner is changed.
Romans 12:2
2 And be not conformed to this world: but be ye transformed by the renewing of your mind, that ye may prove what is that good, and acceptable, and perfect, will of God.
KJV
Listen to this podcast to learn how a believer is not to be conformed to this world, but is to be changed morally and mentally to show the world that the will of God is truly good, acceptable, and perfect for each of us.