Episodes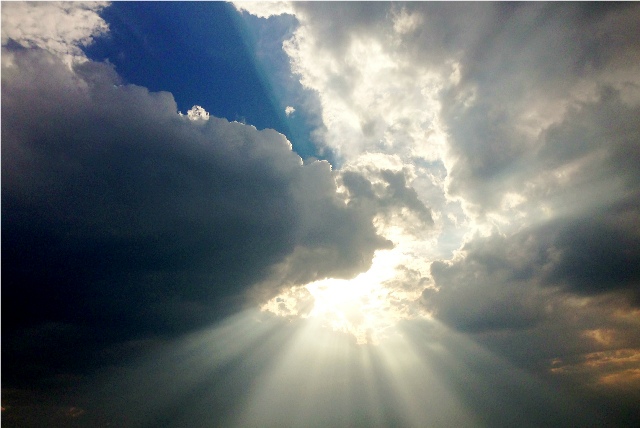 Friday Dec 12, 2014
Friday Dec 12, 2014
What value is a promise made to you if you do not believe it and appropriate it in your life?
God has said in His Word that believers have victory over sin and death.  This is God's promise.  But what good is that promise if we do not believe it and appropriate it in our lives?
The problem is that many of us do not feel like we have died to sin.  Sin is still a problem in our lives.  We are still allowing sin to dominate our lives.  We feel like we are alive to sin.
How we feel is important to us, for it can make a real difference in our performance.  For example, God has given me the task of speaking in front of various groups of people, on both secular and Biblical issues.  When I feel confident about the subject I am going to be speaking about, I perform better, I am more relaxed, I am not worried about making a fool out of myself.  My voice projects, it is stronger, and my whole attitude is one of confidence in what I am speaking about.  In other words, I am victorious in performing the tasks that God has given me.  
However, if I were to get up and speak on something that I know nothing about, and that I have had no time to prepare my thoughts, then I would feel nervous, my words would be halting, and the word "UH" would be repeated over and over.  When I feel less confident, then I am likely to fail in the tasks that God has given me.  My feelings impact how I conduct myself.  
Now somebody might say, Well the Bible says that if God asks you to do something, He will empower you to do it. 
And I would say precisely.  I am allowing my feelings to impact my performance in my obedience to God.  God tells me in His Word that He will provide, but when I allow my feelings to guide me, I am saying that I don't believe God.  
The same thing applies to how we deal with sin.  If we are confident in our knowledge of the Word of God, then we are victorious in dealing with sin.  Paul has said that we are dead to sin, and that we are to be totally unresponsive to it, but how can we do that?
By putting our feelings aside, and believing what God tells us and applying it in our lives.  This is what our lesson is about today.  Knowing that not only have we died to sin, but that we have also been raised to walk in the newness of life, victorious over sin and death.