Episodes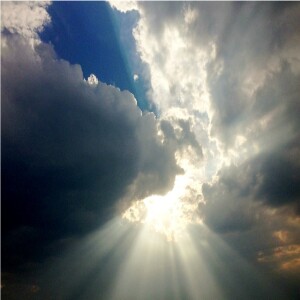 Sunday Dec 02, 2018
Sunday Dec 02, 2018
Our physical bodies are ultimately going to fail. You could be the strongest person in the world, but if Jesus doesn't come beforehand, you are going to die as well, no matter how much strength you have.
Isa 40:30
30 Even the youths shall faint and be weary, and the young men shall utterly fall:
KJV
Since we know our bodies are going to fail, our great problem is not what is going to happen to our bodies. It is, do we have that inner strength that God wants us to have in order that we might live our lives for Christ? Why would we need spiritual strength? Because, by our nature, we are spiritually paralyzed and without strength. Yet, in Christ, we have power for living. Why do we need power for living? Because God has a greater plan for us.
The Bible describes every person who is without Christ as being without strength. The primary source of that weakness is sin. When we are without strength, we are unable to be godly. We do not have the strength to be godly. We all have a need to be godly in our lives. Yet, we don't have the strength to be godly. I don't care how hard you try to be godly, you don't have what it takes to be godly. Yet, there is an answer for your weakness, and His name is Jesus Christ.
Rom 5:6
6 For when we were yet without strength, in due time Christ died for the ungodly.
KJV
If you wish to have spiritual strength, the strength to be godly, the strength to be holy, then Christ died and rose again for you. The longer a person is physically paralyzed, the weaker their body gets. It is the same for a person without Christ. The longer they live without Christ, the worse their spiritual condition gets. That is the reason that no man should put off giving his or her heart to Jesus Christ. If you need to be saved, then you ought to be saved today because tomorrow you will only have more sin to repent of and less time to repent in.
Click on the link below to learn how to have spiritual strength in this life, and life everlasting.
Amen.