Episodes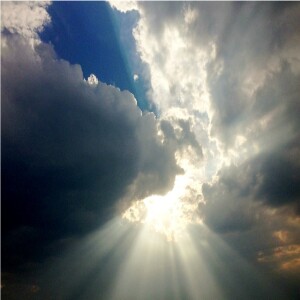 Monday Oct 31, 2022
Monday Oct 31, 2022
God is going to give you some trials, some tests, to see if your faith is real.  Not for Him to know anything about your faith, for He already knows all about your faith, but for you to know that your faith is real and that it can be trusted no matter what.  Warren Wiersbe said that "A faith that cannot be tested, cannot be trusted."
Tests, and trials, and temptations come in two kinds. The devil solicits us, tempts us to do evil, to cause us to stumble. God tests us to do good in order to cause us to stand.  What God wants to accomplish by testing us is to make our faith strong and pure. How will it be tested?  It will be tested by fire.  Then, what is the purpose of the testing?  God is going to put your faith in the fire to purify it, to make it stand no matter what comes.
God is going to test your faith by asking you to do something that may surprise you—not by giving up the wrong things and the bad things, but by giving up the good things. It would be relatively easy if God asked us to give up the bad things, to give up lying, and stealing, and cheating, and pride—to show that we love Him. But that's not what God is asking.
There are some things that we give up for the Lord. But the test of faith that God will give you is not what you are willing to give up for the Lord, but are you willing to give back to the Lord of the blessings that you have received.  Are you able to give your blessings back to God? Not, are you willing to give up your sins for God? Are you willing to give your blessings back to God? The test of faith is not primarily between love and hate, but between two loves, those things we love dearly and that which we must love supremely.
Click on the link below to hear a message on how God wants you to be strong in faith. For without faith, it is impossible to please God.
This is a live recording of The Master's Class Bible Study at LifeChange Church Wichita, KS.
Amen.
Comments
(1)
To leave or reply to comments, please download free Podbean or