Episodes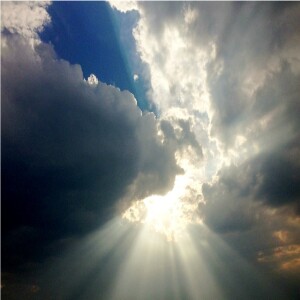 Sunday Apr 25, 2021
Sunday Apr 25, 2021
Over the last couple of weeks we have been talking about a believer's freedom.  In particular financial freedom, but the same concepts of putting Christ first in our lives, being diligent in our work for God, being generous with the blessings that God has shared with us, living with integrity, and depending on the reliability of God to meet our needs, will give us true freedom in Christ in all aspects of our lives.   When we believe and trust in God, then God will take care of our needs.  To be free in Christ is to be free indeed.  
But does that freedom mean that we will have a life full of happy bliss, free of tragedy or testing?  No, that is not what the Bible promises us.  For example, being faithful to God in our tithing does not guarantee that we will never face trials.  Yet, God does promise that He will give us a way through every trial, every test, and every tragedy.
Without a doubt, the best promise that God makes in His Word is that Heaven is guaranteed to be our eternal future.  If you will make Jesus Christ your Lord and Savior, then Heaven is guaranteed to be our eternal future.  I do not limit God's fulfillment of His promises to this life only.  If you do, then you will miss out on the best promise of all, for nothing compares to an eternity in Heaven with our Lord.
Click on the link below to hear a message on God's promises to those who love Him.  God promises to chastise you when you need it, to give you happiness, to give you a long life, to give you a prosperous life, a peaceful life, and eternal life.  Don't miss out on God's promises to those who put God first in all things.  
Amen.