Episodes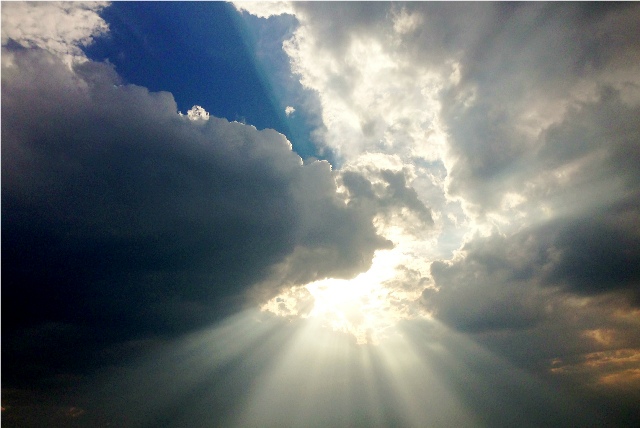 Sunday Mar 05, 2017
Sunday Mar 05, 2017
How many of you seek God's blessing on your life? Well, of course, everyone would say yes to that. That may be the only time I get a 100% agreement from everyone listening to this lesson. Everyone wants to be blessed by God. In fact, I pray for the blessings of God in my life, and that of my family's. When we think of blessings, the first thing that comes to my mind are the beatitudes. Jesus tells us that blessed are the poor in spirit, those who mourn, those who are meek, merciful, pure in heart, and many more.
So, these blessings are from the Lord's Sermon on the Mount where He described the principles and the rule of the Kingdom, meaning the Millennium Kingdom. These are the characteristics of those who will be blessed during Christ's reign on earth, but they are also the characteristics of believers in today's world whom the Lord will bless. Our Lord is saying this is how we should be living our lives, and when we do so, we shall be blessed. In fact, He tells us,
Matt 5:12
12 Rejoice, and be exceeding glad: for great is your reward in heaven: for so persecuted they the prophets which were before you.
KJV
It is a Biblical truth, that many of our blessings for being an obedient and faithful child of God will come in heaven and not on this earth. This is not bad news, in fact, this is really great news, because we get to have those blessings for all of eternity, not just some minor period in our today. To me, that is a blessing I want to have.
Now, what if I told you of a promised blessing from God, that would occur while you lived on this earth? I am not talking about a fortune cookie type of blessing, I am talking about a true blessing from the almighty God of all things.
Rev 1:3
3 Blessed is he that readeth, and they that hear the words of this prophecy, and keep those things which are written therein: for the time is at hand.
KJV
We are to read this book, we are to hear this book, and we are to keep this book. If we do those things, then we will be blessed. The Bible is the only book I know of that that you can study and be God-guaranteed to be blessed by. Join me as we study God's word in this lesson. Click on the link and listen to the podcast as we learn of The certain blessing of Revelation.