Episodes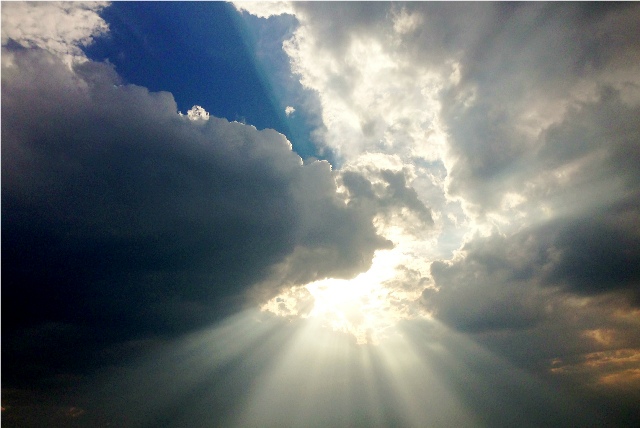 Friday Nov 28, 2014
Friday Nov 28, 2014
Each day that I live I am grateful for the gift of God and the grace of God.  It is by the gift of God's Son, Jesus Christ, that I can have eternal life in Heaven, and it is the grace of God that makes it all possible.
Nothing can stand in the way of God's grace.  It is absolutely sovereign.  Eternal life through Jesus Christ is assured.  God's abundant grace will reign through the righteousness of Jesus Christ, for all who believe on Him, unto everlasting life.  That is our security as a believer.  It was God's gift and God's grace that allowed us to have salvation, and nothing can stand in the way of God's grace.  Absolutely nothing.  We are secure in God's grace.  
This whole concept of sin and death, and of God's gift and grace, is so amazing that it is hard to believe.  Yet, it is also so simple and direct that it truly brings out the divine nature of God, His omniscience and omnipotence, and most of all His love for each of us.  His desire that none should perish but that all should have everlasting life is one of the great promises of the Bible.  I know that God loves me because the Bible has told me so.
On this week of thanksgiving, I praise God that:
John 3:16-18
For God so loved the world, that he gave his only begotten Son, that whosoever believeth in him should not perish, but have everlasting life.
17 For God sent not his Son into the world to condemn the world; but that the world through him might be saved.
18 He that believeth on him is not condemned: but he that believeth not is condemned already, because he hath not believed in the name of the only begotten Son of God.
KJV