Episodes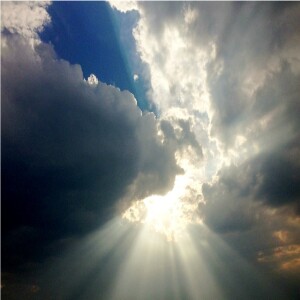 Sunday Oct 28, 2018
Sunday Oct 28, 2018
Have you ever been out working under that hot July sun and you are sweating, and getting really thirsty? So, you go inside for a moment and pull a soft drink out of the refrigerator. Boy, it is ice cold and you drink one and it tastes so good and it just seems to hit the spot and you go back out to working in the yard and before long in that 100 degree heat you're thirsty again. So, you go back in for another soft drink and you drink that one, and it seems so good and it seems to satisfy, but before long you're thirsty again. But this time, instead of a soft drink, you tell yourself, I know what I need, and you go back and you get you a big tall glass of ice water, pure, ice cold water, and you drink it and you tell yourself, now that really does satisfy my thirst.
Ok, so why is that? Well, if you look at that bottle of soft drink, you'll see that it says it is artificially colored, artificially flavored, and most of all artificially sweetened. That tells me that there's just something there that doesn't have that touch of authenticity and reality. Instead of fake news, it is a fake cola, right?
Now, there are a lot of us who are trying to satisfy and to quench our thirst with things that are artificially colored, things that are artificially sweetened, and artificially flavored, and what we need is the water of life. What will truly satisfy us is to learn how to worship God in spirit and in truth.
Clink on the link below to hear a message explaining how God created you to worship Him. And until you learn how to worship him, truly reverence him, truly praise him, truly love him, truly adore him, truly have communion with him, there will always be in your heart and in your spirit a God shaped vacuum. You can be a Christian, and not know how to worship God, and as a result there will be this God shaped vacuum in your heart. Learn from the Word of God about how to worship Him.
Amen.