Episodes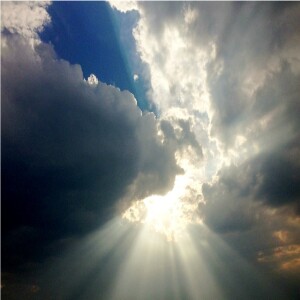 Sunday Sep 12, 2021
Sunday Sep 12, 2021
We live in a world where a lot of people, including our Christian brothers and sisters, are living with a heavy heart.  The world has taken a pause this weekend to remember all of the of the people who were lost in the terrorist attack on 9/11.  The families of the soldiers and first responders who lost their lives responding to the attack over the last 20 years are dealing with the loss of their loved ones.  There is sorrow, worry, and stress that is weighing down on all of these people, and our lesson today is about God's Miracle Medicine for people with heavy hearts.
Have you ever heard of a medical term called E.I.I?  E.I.I. stands for "emotionally induced illness." That is, people are sick physically, but their emotions have made them ill.  Now, I had never heard of this term before, so of course, I went out on Google, the source of all untruth, and searched for articles on it, and there was quite the list.  Some described it as "A psychosomatic illness that originates from or is aggravated by emotional stress and manifests in the body as physical pain and other symptoms."  Other articles just talked about the real physical effects of long-term stress on the body.  
In our message today, I want to give you a little G.M.M., or "God's miracle medicine."  I believe that God is leading me to teach us what God has to say about this idea of the impact our emotions can have, good or bad, on our health.  God tells us: 
Prov 17:22
22 A merry heart doeth good like a medicine: but a broken spirit drieth the bones.
KJV
You see, right there in God's Word, we learn that "A merry heart doeth good like a medicine."  That is God's Miracle Medicine.  A Christian without joy, a joyless Christian, is a contradiction in terms. Someone has well said, "A religion that wears grave clothes ought to be buried." I say amen to that. 
Click on the link below to hear a message where God tells us in His Word that true joy is found in the Lord Jesus, and "a merry heart doeth good like a medicine." I want to share it with you today. I want you to know the Lord Jesus Christ. And for all that E.I.I. that is weighing your heart down, I want you to take a good dose of G.M.M, God's miracle medicine. "A merry heart doeth good like a medicine."
Amen.