Episodes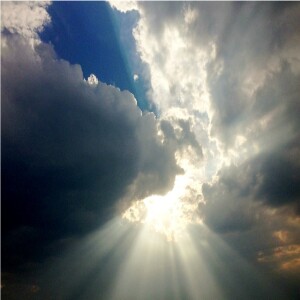 Sunday Nov 06, 2022
Sunday Nov 06, 2022
I want you to take God's Word and hold your Bible in your hand.  Now, I want to tell you there is no book like the Bible. None whatsoever. The book that you hold in your hand is one book, and yet it is sixty-six books. There are thirty-nine books in the Old Testament. There are twenty-seven in the New Testament. They were written over a period of about 1,500 years by at least forty different authors in three different languages, people from all backgrounds and walks of life. But when you bring them together, they don't make sixty-six books; they make one book, one book that is bound together. 
This book has one hero, His name is Jesus. It has one villain, he is the devil. It has one theme, it is salvation. It has one purpose, the glory of God. And so, if you read any verse in the Bible, standing somewhere in the shadows, you're going to find the Lord Jesus, and that's what we're going to see today as we continue to look in the life of the man named Abraham.  We are going to look back in history, centuries before Jesus Christ was born upon this earth, and we're going to find a wonderful depiction of the life of our Lord Jesus Christ.
In the Old Testament, God gave illustrations, types, prophecies, figures of that which is to come in the New Testament.  It is one of the great confirmations of the inspiration of the Scripture, when you see way back here centuries before Jesus Christ was even born that God gives figures and types and prophecies of the Lord Jesus Christ.
Therefore, not only is it a confirmation of the inspiration of the Scriptures, but, correspondingly, it is a confirmation of the deity of our Lord and Savior Jesus Christ, as we see Him pictured there, tucked away in the Old Testament.  
Click on the link below to hear a message on if God was willing to give Jesus up freely for us all, how shall He not also freely give us all things? He is the God who provides.
This is a live recording of The Master's Class Bible Study at LifeChange Church Wichita, KS.
Amen.
Comments
(1)
To leave or reply to comments, please download free Podbean or