Episodes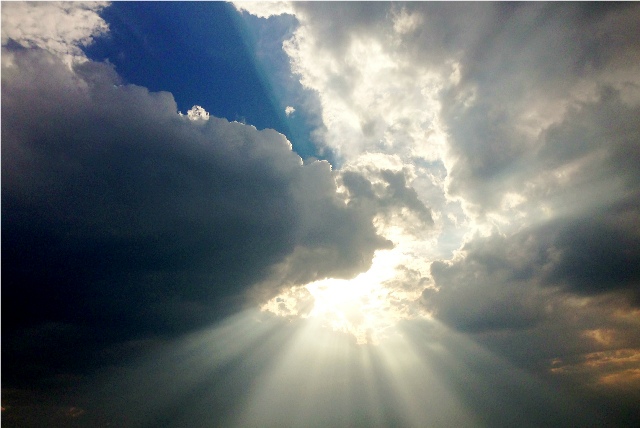 Sunday May 10, 2015
Sunday May 10, 2015
What does it mean when we say that God is sovereign?
We begin with the statement that God is the Creator of all things.  God has made each of us in the manner that He chose to do so.  God can make one person for honor, and one person for dishonor, by the sovereign will of the Creator.   He has the sovereign right of the Creator to do so.
God reaches into the same lump of humanity and takes out some clay to form Moses.  Again, He reaches in and He takes out of the same lump the clay to make Pharaoh.  That clay was all ugly, unlovely, sightless, and sinful at the beginning and God used it to make Moses and to make Pharaoh.  
God's mercy then makes a vessel unto honor, that is, a vessel for honorable use.  
Then, it is the Potter's right to make another vessel for dishonor or common use. 
The Bible describes some people as being vessels of wrath fitted to destruction.  Those marked for destruction are fitted to destruction, but, and this is important, it is not stated that God so fitted them, as if God had prepared those vessels for wrath in contrast with those He prepared for mercy.  
God does not create people in order to damn them.  However, when people behave like Pharaoh, God so deals with them that their inbred wickedness reveals itself in such a way that they become fit objects for His punishment, or they are fitted for destruction.  
2 Timothy 2:20-21
20 But in a great house there are not only vessels of gold and of silver, but also of wood and of earth; and some to honour, and some to dishonour.
21 If a man therefore purge himself from these, he shall be a vessel unto honour, sanctified, and meet for the master's use, and prepared unto every good work.
KJV
God created both Moses and Pharaoh.  God knew that Moses would be a vessel unto honor when He created him.  God also knew that Pharaoh would be vessel unto dishonor when he created him.  
Moses chose to believe in God and, therefore, he was prepared by God unto glory.  Pharaoh chose to reject God and, therefore, he was fit for destruction, or fitted to destruction.  
God is sovereign, and man is granted a free will by God.  God chooses those whom He will show mercy to, and man is free to choose Jesus Christ as His Lord and Master, or to reject Him.  As the Sovereign Creator, God in His mercy has offered eternal life to anyone who will call upon the name of the Lord Jesus Christ and make Him their Lord and Savior.