Episodes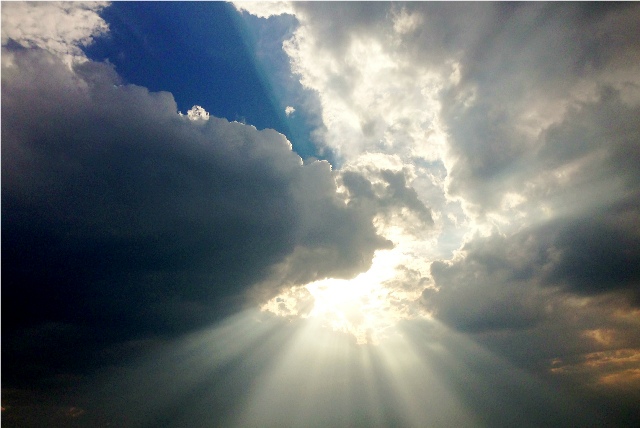 Sunday Jan 28, 2018
Sunday Jan 28, 2018
Without a doubt, I praise the Holy name of God that, during the period that I have been alive on this earth, there may have been wars, there may have been rumors of wars, but there has not been a major world war to endure the tragedy of on a global scale. There was the Vietnam war, the Cold war, Israel's Six-day war, the battle of Yom Kippur, The Falkland Islands, the Iraq wars, and the war on Terror, just to name a few. Each of these was terrible in its human toll of death and injury. Now, make no mistake about it, when you are a soldier fighting, and your friends are dying around you, it doesn't matter if the war you are in is called a world war, a police action, a skirmish, or a conflict, it is horrible, it is tragic, and I am glad we have soldiers willing to fight these wars.
But the scale of deaths in a global conflict is staggering. If we look at WWII, just as an example, depending on where you look, they estimate the total deaths due to the conflict as anywhere from 35 million to 96 million people. All of these other wars that I mentioned earlier pale in comparison to the deaths and casualties that occurred during WWII.
Yet, one thing is consistent no matter the size of the conflict, each of these wars had a period at the beginning where the storms clouds of war were gathering. People, rulers, and nations, made decisions that either cast their country into war, or turned toward peace. We have many of those events happening in our world today. North Korea and Iran are two that come to mind. Either of these countries could throw the world into a major war based on the decisions their rulers make.
Chapter 14 of the Book of Revelation tells us of a turning point in Satan's worldwide empire that will exist during the Tribulation Period. It describes that from this point on in our study, God is going to start intervening in the events of the world until it reaches a point where Satan is defeated, the world is judged, and those who have rejected the gospel message of Christ will be cast into the Lake of Fire with Satan, the Antichrist, and the False Prophet. This chapter tells us that the storm clouds of a truly epic war, unlike anything that mankind has seen before, is about to become a reality. Decisions are being made, and eternal destinies are being decided.
Click on the link below to hear a message about the coming of the Day of the Lord. The storm clouds are gathering as God moves toward judging the evil of the world at the Battle of Armageddon.
Amen.