Episodes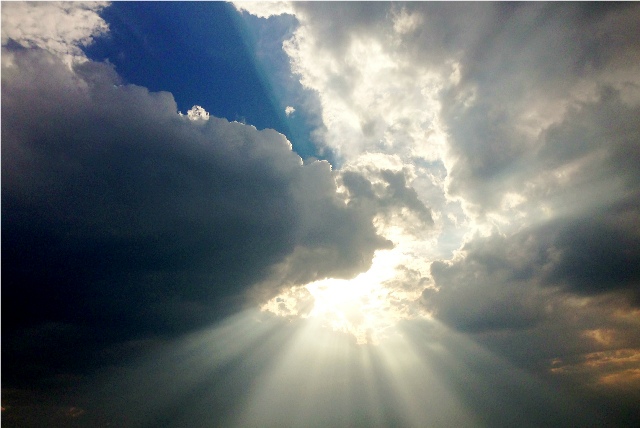 Sunday Feb 04, 2018
Sunday Feb 04, 2018
Let me ask you a question, have you ever considered celebrating the wrath of God?
Chapter 15 of the Book of Revelation talks about the tribulation saints standing in victory on the crystal sea of glass, or the Word of God, and celebrating the victory of our Lord Jesus Christ. We can learn three principles about our victory in Jesus Christ from these Tribulation saints, and how to celebrate that victory. We are studying the Tribulations saints and the events that occur during that Tribulation Period, but there is much that we can learn from this set of verses and apply to our lives today.
Have you ever looked at the sin of those around you and asked the question, Where is the wrath of God? Doesn't God promise to punish sin? Yet, when you look at rape, child abuse, blasphemy, sexual perversion of all kinds, and the horror of terrorism, we are all tempted to ask, Where is God? And where is His wrath?
The answer to the question of where is God? Is, He is on His throne. The answer to the question of where is God's wrath? John tells us "Who shall not fear thee, O Lord, and glorify thy name?... for thy judgments are made manifest." God's judgements are God's wrath for sin. John says that God's judgment, or wrath, is made manifest, or visible, for all to see. One thing the Bible teaches us for certain is that all sin will be punished. Your sin will be punished. My sin will be punished. Every sin, whether it be that of a lost person, or a saved, will be punished. The only question is, who will bear that punishment? Every sin will be either pardoned by Christ, or punished in hell, but it will never be overlooked. Nobody's sin is ever overlooked. All sin is dealt with.
Don't ever forget that the secret of our victory is the wrath of God. Apart from the wrath of God, apart from the righteous judgment of God, there can be no ultimate victory. Sin must be dealt with. We celebrate the Wrath of God, because we know that God will deal with all sin. God is indeed a loving God, but God is also a just God. God will deal with all sin. As believers, our victory comes from three things, the Word of God, the redeeming works of God, and the righteous wrath of God.
Amen.