Episodes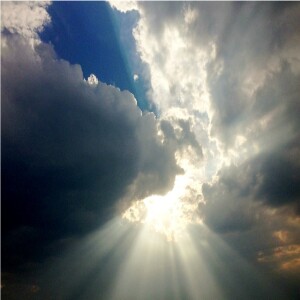 Sunday Oct 03, 2021
Sunday Oct 03, 2021
The title of the message is "Finding Joy in Your Work," and I want to tell you, if you understand what God has to say in this message, it's going to transform your work. It's going to change it from boredom to blessing. It's going to change it from monotony to meaning. It's going to change it from drudgery to dignity. It's going to change it from the same old grind to glory, if you understand what God has to say to us in this message today.
You see, so many people are sick and tired of what they do. I mean, they endure their work, whatever it is, they don't enjoy their work. They think their job is meaningless. They think that some people have happy jobs, some people have exciting work, some people have thrilling things to do, but not them. They draw their breath and draw their salary. They wake up in the morning and take a bath, shave, go down, drink a cup of coffee, eat a piece of toast, scald their throat because they're running a little late, drink their coffee too fast, then they run out and fight the traffic and get to work. It's the same old thing day after day. Then they come home at night, take a couple of aspirins, sit down and watch the TV, discuss things with the wife, maybe putter around in the yard a little bit, then go to bed. The next day, the same old thing: nothing exciting, nothing meaningful, nothing thrilling. It just seems to be so humdrum, so meaningless.
Ok, I can already see the wheels turning in a lot of your minds because your saying, "Bro. Keith, you are a little late with this lesson because I am retired.  I don't have to work anymore."  If that is what you are thinking, then shame on you.  Did you know that God doesn't have a retirement program for Christian believers?  If you are a Christian, and you are still breathing, then God has work for you to be doing.  If that were not true, then God would have taken you to heaven.  So, if you are still here, then God has work for you to do.  Now, I am not talking about religious work, I am talking about God's work, whatever God calls you to do.
Now, there are others who might be saying, "Bro. Keith, I don't work at a regular job, I just stay at home taking care of my family."  Let me tell you that the work that a wife and a mother does taking care of her family is one of the most important jobs there is in this world.  The greatest God-given role of a mother is pointing her children to Christ. The greatest desire of a mother who loves Jesus, is that her kids come to know Jesus as their Lord and savior, and then live their lives for Him.  Just imagine, you get to partner with God in the daily discipleship of your children and in leading them towards a saving and sanctifying knowledge of the truth.
The same can be said for a wife, and about the love and support that she gives to her husband.  Once the kids are gone, some women can feel that their purpose is over.  But that is simply not what the Bible tells us.  Just as the husband is to help his wife be all that she wants to be in the eyes of God, it is the wife's responsibility to help the husband become all that God wants him to be.  
The point that I am trying to make is that it doesn't matter if you are a widow, a retiree, 25 or 85 years old, single, married, or working every day at a job place, God has work for you to be doing, and this lesson is about finding joy in that work.
Click on the link below to hear a message about how to have joy in the work that you do for God.
Amen.