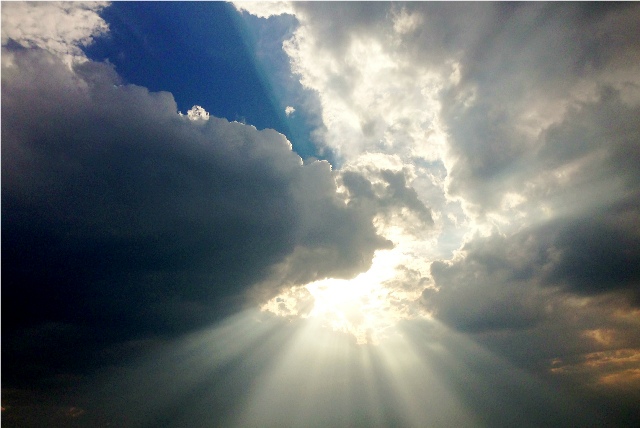 The single most important day in a person's life is when they find Jesus Christ and make Him their Lord and Master. Why is it so important? Because, when we find Jesus Christ, we find everlasting life.
John 5:24
24 Verily, verily, I say unto you, He that heareth my word, and believeth on him that sent me, hath everlasting life, and shall not come into condemnation; but is passed from death unto life.
KJV
People are searching for answers to the questions they have about life and death. They want to understand their purpose and role in this world that we live in. They want to know if there is life after death, or is the grave the end of everything? Is heaven real? Is hell real? Is there a way to live in heaven for the rest of eternity?
On every website, street corner, school, training center, and counseling center, there are people with answers to those questions. It is a multibillion dollar industry. But there is only one truth, one way, and one Savior. His name is Jesus Christ. Do not be deceived by what others will tell you, there is but one way to find everlasting life, and that is through faith in Jesus Christ.
John 14:6
6 Jesus saith unto him, I am the way, the truth, and the life: no man cometh unto the Father, but by me.
KJV
No decision you will ever make will be as important as finding Jesus Christ and making Him your Savior. Heaven and hell are real, and the answer to the question about where you will spend eternity rests solely on what you choose to do with Jesus Christ. Whether you accept Him as your Savior or reject Him. It has nothing to do with being good or bad, it all rests on finding Jesus Christ and accepting His offer of salvation and eternal life by God's grace and your faith in Christ.
Click on the link below to hear a message about Jesus Christ beginning His public ministry and His calling of disciples to follow Him. Each of these men had been looking for the Promised Messiah. They had been searching for the answers to their purpose and role in this world that they lived in. As each of these men found Jesus, they found the One they had been looking for, and the answers to their questions. They found Jesus Christ.
Amen.