Episodes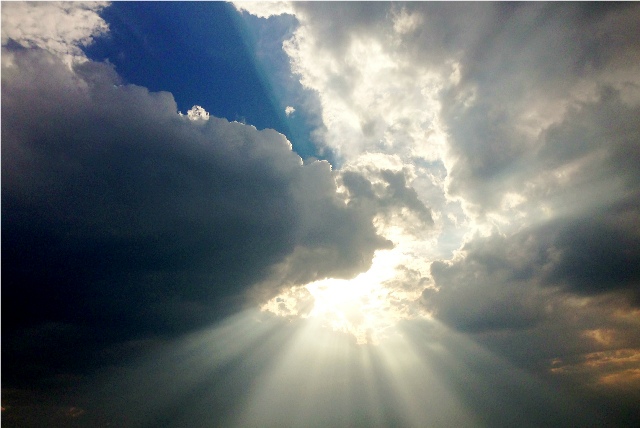 Sunday May 15, 2016
Sunday May 15, 2016
If I were to describe someone as a good person, a moral person, what does that mean to you?  If I were to describe someone as an evil person, an amoral person, what does that mean to you?  Where do the definitions of the words good, moral, evil, and amoral come from? Are these words relative?  Are some people better than others, or more evil than others?
Do those words, good, moral, evil, and amoral, have the same meaning today as they did 10 years ago, 20 years ago, even 40 years ago?  I don't think so, so why has the world changed the definition of what good and moral behavior means?  Why does the world want a different definition of these words?
As with all words, the meaning depends on the dictionary that you use for it.  For example, if I say the word resurrection as it relates to Christ, I mean the bodily resurrection of Jesus Christ from the dead.  I get my definition from the Word of God, the Bible is my dictionary.  Many Christian religions, and some non-Christian religions, believe in the resurrection of Jesus Christ, but they have a different definition for the word resurrection.  They may believe in a spiritual only resurrection, or maybe a symbolic resurrection, but not a physical resurrection.  They say the same words, but they use a different dictionary to define the word, so we have to be careful to know which dictionary we are using when we say the words good, moral, evil, and amoral.  
The answer to the question of why the world has changed the definition of these words is because God's definition of these words, as He defines them in the Bible, are too restrictive.  They don't fit in with the new morality.  So over time, man has chosen a different dictionary to define these words, they have moved away from God's definitions in the Bible, to a definition of their own creation.  The further man moves from the definitions of the Bible, the more evil behavior is called good, and good behavior is called bad.  God warns us of this in His Word.
Isa 5:20
20 Woe unto them that call evil good, and good evil; that put darkness for light, and light for darkness; that put bitter for sweet, and sweet for bitter!
KJV
We live in a society today where homosexuality and lesbianism are called good.  Men can call themselves a woman, have some surgery, and they are called brave, heroes, and good.  It was not long ago that the country had a different name for these types of behavior, but now we are told we must accept evil and amoral behavior as good and moral.  In fact, we must go further than just accepting them, we must agree with the world and call them good and moral, or face persecution.
We live in a society today where God's definitions of good, moral, evil, amoral, and those who preach, teach, and try to live by these definitions are the ones called evil and hateful.  Jesus tells how we should react to these descriptions.
Luke 6:22
22 Blessed are ye, when men shall hate you, and when they shall separate you from their company, and shall reproach you, and cast out your name as evil, for the Son of man's sake.
KJV
So, let me ask you, are you feeling blessed these days?
Our lesson today is about why God wants His followers to live their lives by His definition of the words good, moral, evil, and amoral.  We are to be different from the world, not weird different, but a good difference.  A difference that people will notice and be drawn to.  We will never be perfect by God's standards, but we are to live our lives more like Christ lived His life every day.  God has a purpose in this desire for us.  We are to be a separated people, not isolated, but separated from the world's definitions.  We are God's special people, a peculiar people, a chosen people.  We are His ambassadors and our lives should show it.