Episodes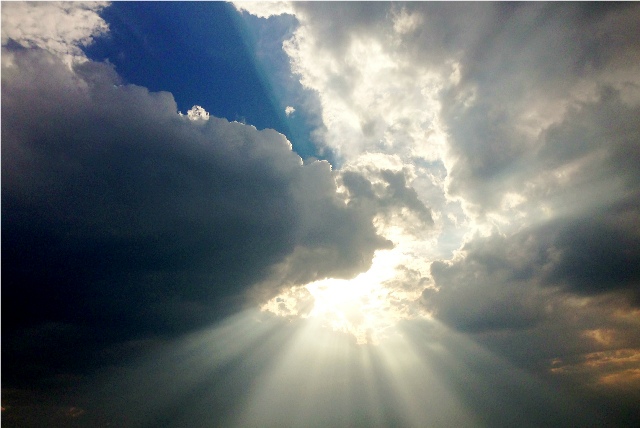 Sunday Jun 12, 2016
Sunday Jun 12, 2016
But my boss is moody, unfair, unjust, corrupt, and just plain awful to me.  You can't be serious; do I really have to honor my boss?
In our lesson today, Peter will talk about how we treat those around us.  The good people and the bad people.  The popular people and the social misfits.  Our brothers and sisters in Christ and those who have rejected Christ, and even those who we work for.  God wants us to win others to Christ, that is our mission.  We won't do that if we treat people poorly, or if we are in an adversarial relationship with them.  People respond to those who treat them with respect.  You don't have to like them, or what they stand for, or even what they have done to you or others, but you can still treat them with respect and honor.  
I have a son who works as a prison guard in a maximum security prison.  This is a place that houses the worst of the worst in our state penitentiary system.  Some guards use their position of authority to abuse the prisoners and treat them with despite.  The prisoners react to this treatment with violence and it endangers all of the guards and other prisoners.  My son has learned that if you treat them with respect, always watchful for deception, that the prisoners will generally respond with obedience and a level of respect in return.  This is not to say that the prisoners would not harm you in a blink of an eye, but people, even really bad people, respond to being treated with respect. 
God wants His ambassadors to be seen as law abiding, caring people, who treat others with respect, even in the face of persecution.  
Peter says that we are to do this, For so is the will of God.  This is not optional.  To do otherwise is to be out of God's will.  Our first priority is unto God.  This applies to all of our relationships.  
Sounds a lot like what my father told me, and what I told my own kids.  There are just times that a parent must say to their child, I want you to do this, because I said so.  I don't have to explain myself, just do it because I want you to.  
Now, fortunately, God is in the process of giving us a further explanation for His command to obey, but He starts out with, you are to do this because it is my will for you.  Pretty simple. So simple, even I can understand it.  Be obedient to the laws of man, or be out of God's will.  My dad would expect my response to such a statement from him to be, yes, sir.  God expects the same thing.