Episodes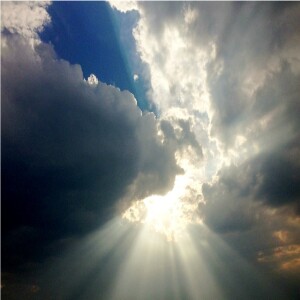 Sunday Aug 30, 2020
Sunday Aug 30, 2020
The Bible story of David and Goliath is one of the most familiar in the Bible.  You don't even have to be a Christian to know this story.  There have been books and movies, and even TV shows based on this story.  Michelangelo even depicted the story on the ceiling of the Sistine Chapel.  We are told this story from the time we are a child.  The image of a young man with just five smooth stones and a sling against a giant of a man in full battle armor is iconic in Bible history.  It is a story that reveals more than human bravery.  It reveals that, even as a boy, David had a heart for God. 
The key to this whole story is found in the fact that David didn't volunteer to fight the giant because his people were being shamed.  No, David fought Goliath because Goliath was defying the armies of the living God!  David, put his faith in God.  He knew that God would deliver the giant into his hands.  David testified to his faith in God telling the giant "Thou comest to me with a sword, and with a spear, and with a shield: but I come to thee in the name of the Lord of hosts, the God of the armies of Israel, whom thou hast defied."
Powerful words of faith from such a young man.  
David knew that it was not by chance that God had led him to this battlefield.  David could say in his heart that it is not by chance that he was born into Jesse's family. It is not by chance that he had seven older brothers. It is not by chance that he had to fight for his place in the family, not with carnal weapons, but with spiritual ones. It is not by chance that I learned early to love, trust, and obey the living God. It is not by chance that God has become my constant companion and guide. It is not by chance that I learned to play the harp and write great hymns which will be sung by God's people forever. Such things do not happen by chance; they happen by choice. God chose me, and I chose Him.
It is not by chance that I became a shepherd and developed a heart for the flock. It is not by chance that God gave me courage to face the lion and the bear in the wilderness of which you speak. It is not by chance that I have great skill with a sling and a stone. That skill represents hard work and constant practice. And it is not by chance that I am not afraid of Goliath and you are.  And it is not by chance that we are where we are and that we are who we are.
David learned that he could not use the weapons of this world to fight the battle. He had to use his own weapons, his own methods, those in which God had schooled him. The believer today needs to recognize that the world can be overcome only by his faith and confidence in God.  
Amen.