Episodes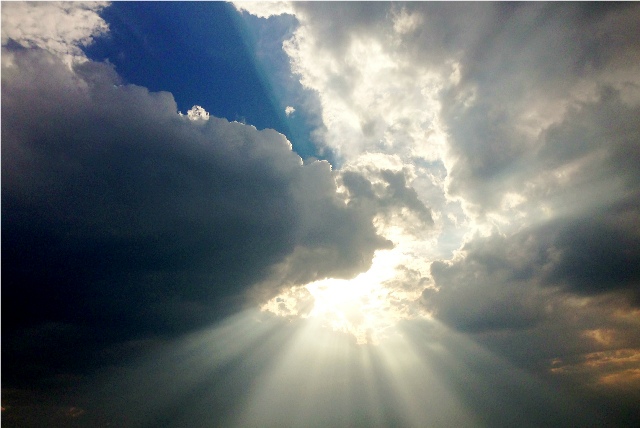 Sunday May 24, 2015
Sunday May 24, 2015
Many religions teach that the type of righteousness needed to go to heaven and have eternal life can be only be obtained through obeying a set of laws or following some type of religious ceremony.  In the book of Romans Paul points out that in order to be saved by the law a person must live according to all the precepts of the law without violating a single one. Should a person be able to do this, he would have earned his title to heaven.  
However, there must come a time for everyone where they realize they are unable to live an absolutely perfect life in thought, words, and deeds.  Nobody can do this.  So Paul points out the obvious, it is not the law that you must appeal to for righteousness, it is the Lord.  It is not Moses, it is Christ.  
The righteousness which is of faith provided through God's grace, says that if any man tries to attain righteousness in any other way, he is in effect, saying in his heart, "I am not satisfied with what God has done, I will try to provide the incarnation, or the coming of Christ, by human effort, and I will provide the resurrection by human effort."  Yet, this is not only impossible for man to do, it is not necessary for each of us to do again what God has already done.
Only the power of God could accomplish the incarnation and the resurrection.  Therefore, salvation is God's work.  Man cannot produce it, or earn it by effort.  It is given freely by grace through faith in Christ. The gospel message requires no impossible task of the sinner to complete such as bringing Christ down from heaven or bringing Him up from the abyss.  The word of faith includes the whole message of the gospel with the good news that Jesus Christ has already come down from heaven.  It also says that Christ has already ascended from the region of the dead.
The gospel message says that these two miracles only have to be believed in the heart.  Therefore, the Scripture, which is the word of faith, is very accessible to man.  You don't have to search for it, it is nigh unto thee.  
The gospel message of Christ says that the righteousness that comes by faith is right in front of you.  It says "Man, it is so close to you, it is right there in your heart, and it is on the tip of your tongue!"  Righteousness by faith is the gospel message that we preach!  And that gospel message tells us that not only is the word of faith accessible, so is the Savior as well.   
The gospel message says that whosoever shall call upon the name of the Lord shall be saved.  It really is that simple.  Christ is waiting for you to call.  He has done all of the work required for your salvation, for you to have eternal life, all you have to do in believe in your heart that Jesus Christ is the Son of God, that He was crucified, and that He was raised from the dead.  Make Jesus your Lord and Master today.