Episodes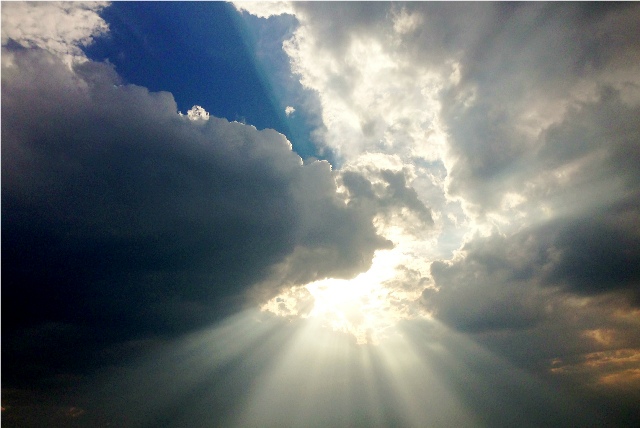 Monday Jan 30, 2017
Monday Jan 30, 2017
With each new presidential campaign, comes a new catchphrase. President Trump's catchphrase is "Make America Great Again." President Obama's catchphrase was "Hope and Change," other presidents have had the New Deal, A thousand points of light, and a New World Order. Each man promised something new by mixing up what exists in the world today, and restacking it. Someone once said that you can't make a good omelet out of bad eggs, and you can't make a new world using the corrupt world that we live in today as the material for the new world.
I believe that there will be a new world order, but it won't come from the hand of man, or the politicos in Washington, or Paris, or London, and certainly not from the UN. Jesus Christ is coming again, and He will indeed establish a New World Order. In fact, the Bible says that there will be a new heaven and a new earth.
Rev 21:1
1 And I saw a new heaven and a new earth: for the first heaven and the first earth were passed away; and there was no more sea.
KJV
So, not only will there be a new earth, Jesus Christ is going to create a new heaven, as well. It will not just be a remixing and a covering of the old, it will all be brand new. The old will be consumed in fire, and the new will be created.
This is the fervent hope of every believer, the Second Coming of Christ. No matter how difficult it gets, no matter how full of sin the world becomes, we have this promise from our Lord. We don't have to worry about what the world is coming to, because we can look forward to Who is coming to the world. Jesus Christ is coming again in power to judge the wicked, to reward the saints, and to create a brand-new world.
Satan hates the teaching of the second coming of Christ because he knows that all of his power and all of his kingdoms will come crashing down in the judgment of the Lord. Satan knows this and so he marshals all of his cohorts to deny and disgrace the idea of the return of Christ.
Listen to this podcast as we find the apostate's argument against the second coming of Christ. Next week, we will have the apostolic response and confirmation of the second coming of Christ. This is an exciting and incredibly important chapter of the Bible to study. Every believer needs to learn and apply these promises in their hearts.